Personal Injury Defense Attorney Overview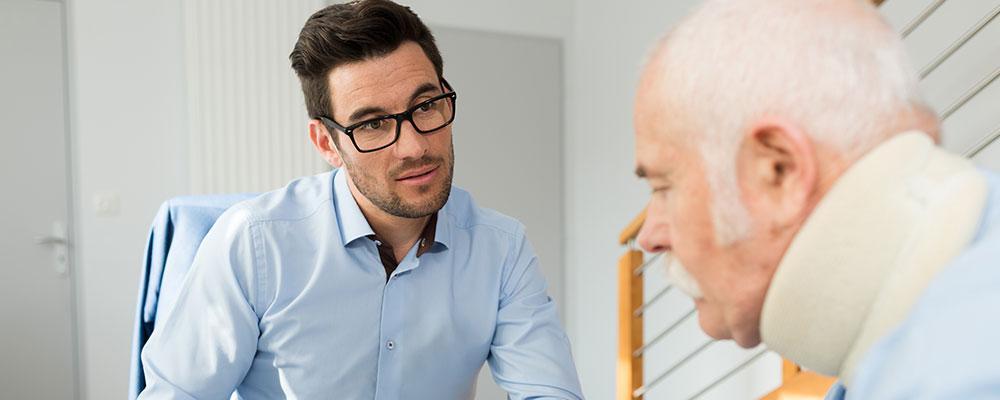 Lawyer Assistance Defending Against Injury Claims
When a person is injured because of the negligence or intentional actions of someone else, they can seek compensation for their damages through a personal injury lawsuit. Defendants in these types of lawsuits should be sure to understand their options for reaching a favorable outcome to the case.
If you have been named as a defendant in a personal injury lawsuit, it is essential to work with an experienced civil litigation attorney. A skilled lawyer can help you understand your options for defense, help you reach a favorable settlement, or work with you to determine whether the case can be resolved through methods of alternative dispute resolution.
Personal Injury Defense Strategies
Personal injury lawsuits can involve a wide variety of situations, including car accidents, slip and fall accidents, construction accidents, dog bites, medical malpractice, defective products, sexual assault, and sexual abuse. Typically, a plaintiff must demonstrate that the defendant failed to exercise reasonable care in protecting the safety of others, and this negligence was a direct cause of the plaintiff's injuries.
There are a variety of defense strategies that a personal injury defendant may use to demonstrate that they were not liable for damages or to reduce the amount of damages they are responsible for, including:
Comparative negligence - If a plaintiff was partially responsible for their own injuries, the damages that are awarded may be reduced by the percentage the plaintiff was at fault. Depending on state laws, a person may only be able to seek compensation if they were 50% or less at fault. Some states follow the doctrine of contributory negligence, in which a plaintiff cannot pursue damages if they were at fault in any way.
Assumption of risk - A defendant may be able to argue that a person knew the risks of injury when participating in a certain activity, and thus the defendant is not responsible for injuries which occurred.
Failure to use due care - If a plaintiff was injured because they failed to take proper steps to protect their own safety, a defendant may not be liable for the damages.
Failure to state a claim - A defendant may be able to show that they are not liable for damages if a plaintiff cannot establish a direct link of causation between the defendant's actions or alleged negligence and the injuries which occurred.
Failure to mitigate - Even if a defendant is found to be at fault, if a plaintiff did not take the appropriate actions to mitigate their damages, such as by failing to receive timely medical care, the defendant may be able to argue that amount of damages awarded should be reduced.
If you have been accused of actions or negligence that caused harm to someone, a skilled attorney can work with you to determine what steps you should take to reach a favorable outcome to your case. In some cases, you may be able to reach a settlement through methods such as mediation or arbitration, or you may be able to demonstrate that you were not responsible for the injuries suffered by the plaintiff. An experienced lawyer can ensure that you have the legal resources you need throughout the legal process.