Now Accepting Applications for Fall 2022
At Elite Lawyer, we recognize high-achieving attorneys who have demonstrated a commitment to their communities and the legal profession. We are proud to support the next generation of leaders by once again sponsoring a scholarship for students pursuing higher education to make a difference in their own communities.

With the added economic and health challenges of the COVID-19 pandemic, Elite Lawyer recognizes that today's college students need support now more than ever. We encourage eligible students to enter for a chance to win a $1,000 scholarship toward your tuition or other educational expenses.
Who Can Apply?
You are eligible for the Fall 2022 Elite Lawyer Scholarship if:
You are currently enrolled in an undergraduate or graduate program at an accredited U.S. college or university
Your education will continue through at least the Fall 2022 semester
You are a U.S. citizen
You are at least 18 years old
You have a current GPA of at least 3.0
How to Apply
In order to be considered, you must submit either a 500-word essay or a 2-minute video presentation in response to the following question:
What positive change are you working to bring to your community this year?
Along with your essay or video, you must submit your name, date of birth, mailing address, email address, phone number, proof of enrollment, unofficial transcripts, and a professional photograph of yourself.
The deadline to apply is July 7, 2022, at 11:59 p.m. CST. Only one submission per applicant is allowed.
Judging Criteria
Our selection committee will review all applications and select a winner based on:
1
A clear passion for making a difference in your community
2
Quality of communication, including organization and clarity
3
Thoughtfulness, originality, and creativity
The winner will be notified by August 1, 2022, and the award will be sent to the financial aid office at the winner's college or university. Scholarship winners consent to the use of their name, likeness, and essay or video on our website and other Elite Lawyer marketing channels.
Elite Lawyer Scholarship Winners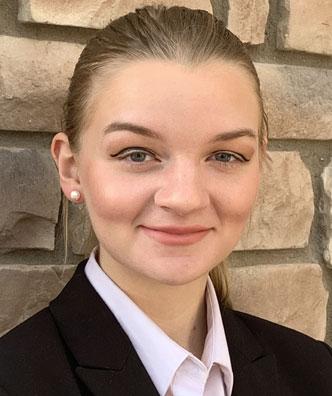 Spring 2022 Winner
Elite Lawyer is honored to announce that Abigail Reeves has been selected as the Elite Lawyer Scholarship winner for the Spring 2022 semester! A student at Arizona State University, Abigail is pursuing a degree in creative writing. Abigail's application demonstrates her devotion to bringing positive change to her community.
Fall 2021 Winner
2020 Winners
Complete the Form Below to Apply
Questions? Contact us here. We look forward to your applications!