NICE BADGE ISN'T IT?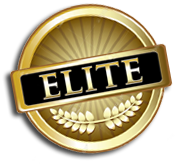 Want the same one on Your Profile?
YES, PLEASE!
NO, THANKS
Find Dedicated Attorneys from Across the U.S.
Only the most outstanding and experienced attorneys receive the Elite Lawyers Award. A prestigious honor and presented only to legal professionals who are able to meet or exceed its demanding criteria, it sets these exceptional attorneys apart from their peers and gives consumers added peace of mind when using our directory to search for a top-notch attorney in their area. The following attorneys have earned this esteemed right to be listed on the Elite Lawyers directory.
Search by State or Province