Drug Crime Attorney Overview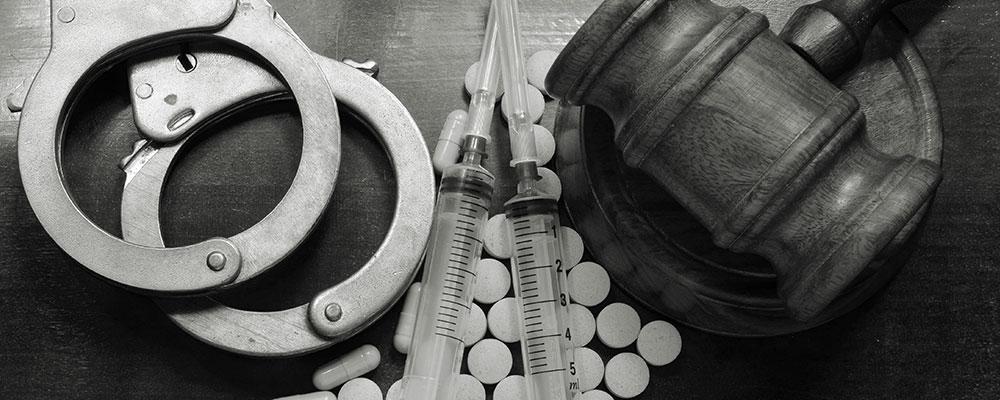 Lawyer Representation in Cases Involving Drug Possession and Trafficking
The so-called "war on drugs" has caused people across the United States to be prosecuted on a wide variety of drug charges. However, the way that these crimes are charged can vary wildly from state to state or when prosecuted under federal law.
If you are facing charges related to drugs, it is important to work with a criminal defense lawyer who understands the laws in your state, as well as any applicable federal laws. An experienced attorney can ensure that your rights are protected and help you achieve the ideal outcome to your case.
Types of Drug Charges
Each state has its own laws regarding what are considered controlled substances, what constitutes illegal activity, and the punishments that a person can face. Drug charges usually fall into one or more of the following categories:
Drug possession - Certain drugs are illegal to possess in any amount, while others may be allowed with a prescription or special license. Since the laws regarding possession are different from state to state (especially for marijuana, which is illegal to possess in some states but is legal for medicinal or recreational use in others), a person who possesses or uses a drug legally in one state may face charges if they transport the drug to another state. In some states, people may also face charges for possessing drug paraphernalia.
Drug manufacture - Depending on state laws, manufacturing or producing certain drugs is a serious offense. Many states are especially concerned about the manufacture of methamphetamines, and the sale of ingredients which may be used to produce this drug are highly regulated. People may also face charges if they are found to be in possession of equipment used to manufacture illegal substances.
Drug delivery/trafficking - The sale or distribution of illicit drugs is a more serious offense than possession, and it will typically result in felony charges, with the punishments depending on the amount of the illegal substance (such as heroin, cocaine, LSD, crystal meth, ecstasy, or prescription opiates) being sold or transported. Trafficking drugs across state lines can result in federal criminal charges.
Even minor drug charges can result in serious consequences, including large fines, jail time, probation, and mandatory enrollment in rehabilitation programs. Offenders may face additional charges for selling drugs in a school zone or while in illegal possession of a weapon, and their assets, including money and property, may be seized if police believe they were used when committing the offense.
A skilled attorney can help you understand your best options for defending against drug charges. In some cases, they may be able to show that your rights against illegal search and seizure were violated, or they may be able to negotiate an agreement with prosecutors to reduce charges if you successfully complete treatment programs and/or probation.