Weapon Charges Attorney Overview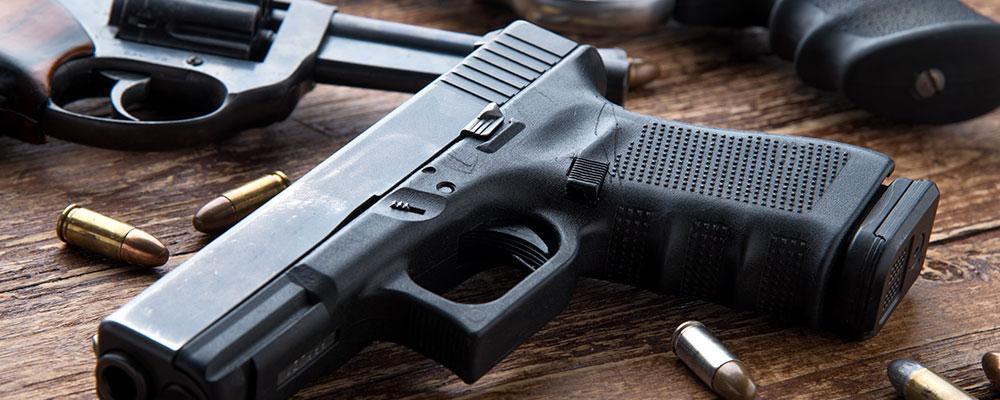 Lawyer Representation in Firearm Offenses
While the Second Amendment to the U.S. Constitution guarantees the right to bear arms, the laws related to gun ownership vary wildly from state to state. People who follow the laws correctly in one state may still face charges related to the use of firearms or other weapons in other states, or they may run afoul of federal laws.
When facing weapons charges, it is essential to work with a skilled criminal defense lawyer. An experienced attorney can help you understand applicable state and federal laws and ensure that your rights are protected throughout the legal process.
Types of Weapons Charges
Since each state has its own laws regarding the ownership of weapons, the required licenses, the right to concealed carry or open carry of firearms, and the potential offenses, it is important to understand the potential charges one may face, including when traveling from state to state. Weapons charges generally fall into one of two categories:
Illegal possession of a weapon - People are required to obtain the necessary state licenses to own a firearm, and they are often required to obtain a separate permit to carry a concealed weapon. Possessing a weapon without the required license or permit can result in criminal charges. Depending on state laws, certain types of weapons, including some guns and their accessories, as well as some kinds of knives, swords, or brass knuckles, may be illegal to possess altogether. In addition, some people, such as convicted felons or those accused of domestic violence, may not be allowed to possess firearms, and they may face criminal charges if they are found to be in possession of these types of weapons.
Illegal use of a weapon - People will typically face charges for using a weapon in a manner that is against the law, such as discharging a firearm in the direction of a vehicle or residence. In some cases, aggravating circumstances may result in more serious charges; for instance, illegal discharge of a firearm may be upgraded to aggravated illegal discharge of a firearm if the act led to serious bodily harm or death. In other cases, using a weapon while committing another crime, such as burglary or assault and battery, may be an aggravating circumstance that can lead to increased charges.
While offenses related to weapon possession are often charged as misdemeanors, they may be upgraded to felonies if a person has previous convictions. Offenses related to the use of a weapon are often charged as felonies, especially if there are aggravating circumstances.
If you are facing charges related to the illegal possession or use of a weapon, it is important to contact an experienced defense lawyer as soon as possible. An attorney can examine the circumstances of your arrest and determine your best options for defense, which may include showing that you acted in self-defense or that your possession of a weapon was not in violation of the law.