Contract Attorney Overview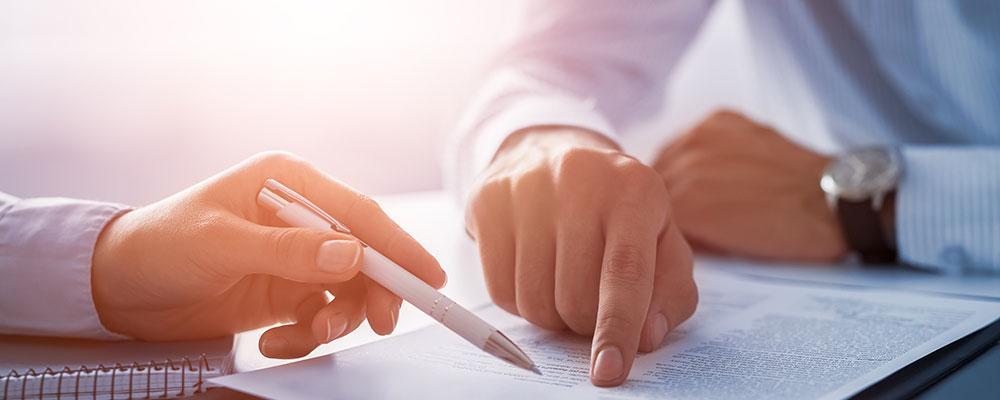 Lawyer Assistance In Drafting and Negotiating Contracts
Solid contracts are an essential part of any business relationship, ensuring that the rights of all parties are protected and that the proper steps are followed throughout a transaction. When creating a contractual agreement, business owners should be sure to follow applicable state laws while including terms that will allow their business to continue operating successfully.
When drafting, negotiating, or litigating contracts, the assistance of an experienced business law attorney is an essential part of the process. A skilled lawyer can ensure that the contract does not violate the law and that the proper procedures are followed, ensuring that a contract will be valid and enforceable and that all parties will be able to abide by its terms.
Types of Business Contracts
As businesses form relationships with employees, contractors, or other companies, they can use a variety of contracts, including:
Partnership and shareholder agreements - When forming a business, the owners may create contracts defining their relationship and their rights. These agreements may address issues such as how shares in the company will be valued, who can be appointed to a board of directors, or how matters will be handled if a partner leaves the company, retires, or dies.
Employment contracts - Contracts with employees can include a wide variety of terms, including information about compensation and benefits and the procedures that must be followed when terminating employment. When employees leave the company, a severance agreement can provide the business with protection through non-compete, non-solicitation, and non-disclosure agreements or by releasing the company from liability for certain types of claims, such as those involving discrimination or wrongful termination.
Vendor contracts - When purchasing goods or services from another company or an independent contractor, contracts can ensure that a business's interests are protected, detailing the amount paid for the goods or services, the delivery date, and any other relevant information.
Real estate contracts - Businesses will need a location in which to operate, and this usually requires the purchase or lease of real estate. When purchasing commercial real estate, business owners should be sure their contracts address issues such as zoning, land use, and financing. Commercial lease contracts should address the rent which will be paid and who will be responsible for costs such as maintenance, utilities, and property taxes.
When your business forms contractual agreements, it is important to work with a skilled attorney who can ensure that contracts meet the requirements of federal, state, and local laws. By drafting a valid, enforceable contract, businesses can avoid costly business litigation in the future. However, if a party fails to follow the terms of a contract, an attorney can pursue a breach of contract lawsuit to obtain relief such as monetary compensation or compelling a person or organization to abide by the contract they signed.