Discrimination Attorney Overview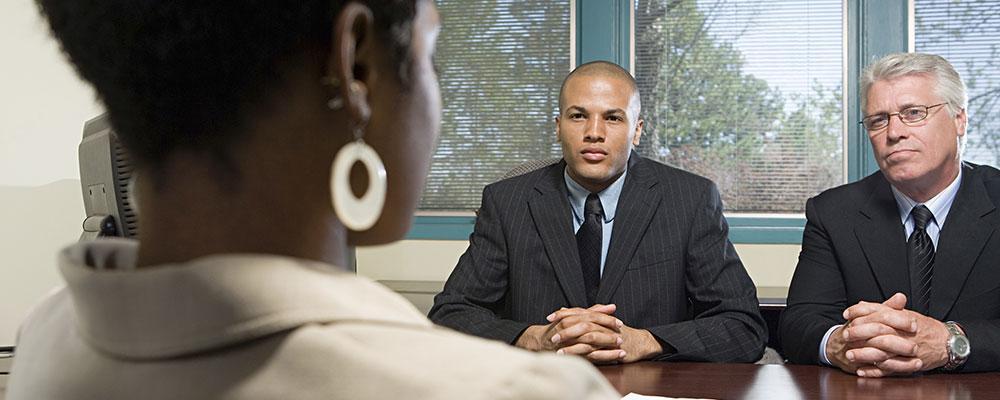 Lawyer Representation in Employment Law Cases
Workers in the United States have certain rights and protections, including the right to be free from discrimination. Employees who have faced adverse actions in their workplace may be able to pursue relief through a discrimination lawsuit.
If you have been the victim of discrimination that has affected your career, it is important to work with a skilled employment law attorney. An experienced lawyer can ensure that your rights are protected and advise you of the steps you should take when filing a discrimination claim and any related lawsuits.
Employment Discrimination Claims
Federal laws in the United States protect employees from discrimination based on their race, religion, sex, national origin, age, disability, or family status (such as pregnancy). Notably, while federal law does not necessarily protect against discrimination due to sexual orientation, many states have passed laws prohibiting LGBT discrimination.
Employment discrimination occurs when an employee who is a member of a protected class is treated unfairly by their employer in a way that affects their career. This may include activities such as:
Refusing to hire a person because of their race.
Disciplining an employee for taking part in a religious activity.
Demoting or terminating an employee because of their disability.
Passing an employee over for promotion in favor of a younger employee.
Creating a hostile work environment by not responding to claims of harassment (including sexual harassment).
If an employee experiences one of these types of discrimination because of their membership in a protected class, they may file a discrimination claim with the Equal Employment Opportunity Commission (EEOC) or a similar state-level agency. Claims must be filed with the EEOC within 180 days after the discrimination occurred, or 300 days if state laws also apply to the type of discrimination. A claim should include the name, address, and phone number of the employee; the name, address, and phone number of the employer that violated discrimination protections; a description of the discrimination that occurred; and the dates on which the discrimination took place.
After a worker files a claim, the EEOC will investigate the case and determine whether discrimination occurred. If the EEOC determines that discrimination took place, it may seek a settlement with the employer or pursue a lawsuit on the employee's behalf. An employee will also have a right to sue their employer separately from the EEOC.
If you have faced discrimination in your workplace, an experienced attorney can help you understand your best options for filing a claim and/or lawsuit that may allow you to receive compensation for lost income because of wrongful termination, impairment to your career because of failure to promote, or any other types of relief that are available.