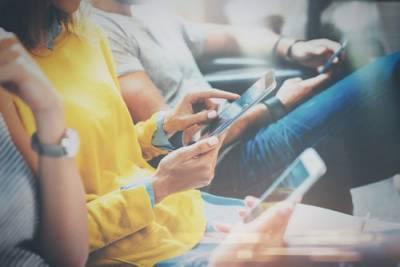 As an attorney, you know that potential clients will often look online for reviews and information about your firm before they ever pick up the phone to give you a call. In order to make sure that your website is giving them the best possible impression of your business, it is important to make sure that it is mobile-friendly.
The Importance of Mobile-Friendliness
In today's world, more people are using their phones and tablets to access the internet than ever before. In fact, according to Statista, there were around 276 million active mobile internet users in the United States in 2021. What does this mean for you and your law firm's website? It means that if your site is not designed to be viewed on a mobile device, you could be losing out on a lot of potential business. Mobile-friendliness is now one of the most important ranking factors for Google searches, so if your site is not optimized for small screens, it is time to make some changes.
The good news is, making your website mobile-friendly is not as difficult or time-consuming as you might think. Here are a few tips on how you can make sure your website provides a good experience for mobile users:
Use responsive design: This is a way of coding your website so that it will automatically adjust its layout to fit any screen size. This is the simplest way to make sure that your site looks great on all devices, and it is also favored by Google.

Keep your content concise: When viewed on a small screen, long blocks of text can be off-putting for users. Instead of writing lengthy paragraphs, try breaking up your content into shorter sections with headlines. You should also use clear and simple language throughout your website. In most cases, visitors are looking for quick answers, rather than long, detailed, jargon-heavy explanations.

Optimize images: While eye-catching images can help break up chunks of text and add visual interest to your website, it is important to make sure they are properly optimized. Large image files can take a long time to load on mobile devices, and if a website is not formatted correctly for mobile, images may not fit on small screens, or they may cover up text and make your site's content difficult to read.

Include a call-to-action: You will want to make sure visitors to your site know how to get in touch with you. A call-to-action (CTA) is an element on your website that lets visitors know what they should do next after viewing a content page or blog. For example, buttons or links may let people know that they can contact you by filling out a form or making a phone call. Including a CTA on every page will ensure that visitors know what steps to take after landing on your site. Making sure that CTAs are prominently displayed on mobile devices is crucial if you want people to get in touch with you and seek out your services.
Promote Your Law Firm With the Help of Elite Lawyer
Making small changes to ensure that your website is mobile-friendly is essential if you want potential clients to be able to find and contact you easily. In addition to ensuring that your website is visually appealing and easy to use, there are multiple other ways you can demonstrate the value you can provide for your clients. The Elite Lawyer directory will allow you to quickly and easily show that you can provide the high-quality services people are looking for, and you can also display your Elite Lawyer badge on your website, social media, and other marketing materials. If you want to know more about the benefits provided by Elite Lawyer, please contact us at 833-403-5483.