Nursing Home Abuse Attorney Overview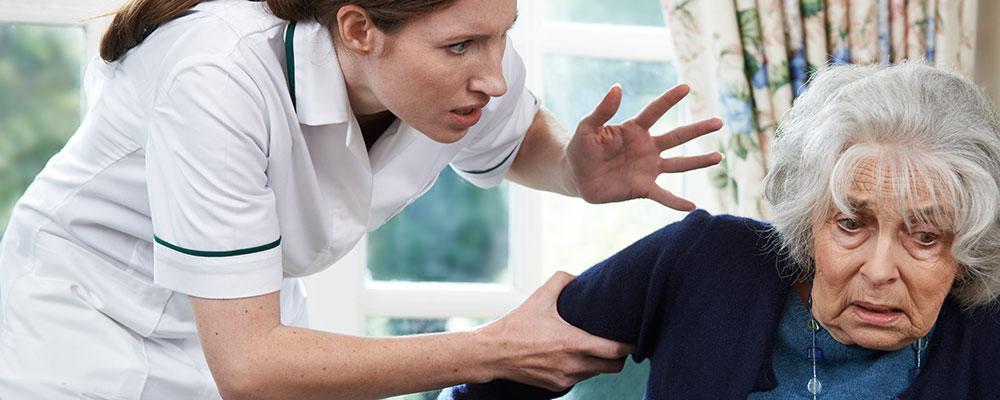 Lawyer Representation in Cases Involving Elder Abuse or Neglect
As difficult as it may be for many families, it is often necessary to place elderly loved ones in a nursing home to ensure that they will be cared for when they are no longer able to do so themselves. We expect our family members to receive quality care in these facilities, but all too often, patients experience harm due to neglect or abuse by nursing home staff or other patients.
If your loved one has experienced nursing home abuse or neglect, you should be sure to work with a skilled personal injury attorney to determine your options for pursuing compensation for the damages they have suffered. An experienced lawyer can help you hold the liable parties responsible for the harm they have caused to your family member.
Injuries from Nursing Home Neglect and Abuse
Sadly, many nursing home facilities are understaffed, do not provide adequate training for staff members, or do not meet the requirements necessary to provide care for their patients. In some cases, facilities do not perform the necessary background checks for staff members to ensure that they will be able to provide the proper care for their patients. As a result, many patients are injured for a variety of reasons, including:
Falls - Seniors are especially susceptible to serious injuries such as broken hips or traumatic brain injuries when they are involved in a slip and fall accident. These accidents may occur in a nursing home due to improper maintenance of a facility, failure to clean up spills, or failure to properly monitor patients.
Malnutrition or dehydration - Staff members should ensure that patients are eating and drinking properly and that their dietary needs are being met. Failure to do so is a form of neglect that can result in lack of energy, memory loss, muscle loss, and mood disorders.
Bed sores - Patients who remain in a sedentary position in a bed or wheelchair may develop serious pressure sores that can result in further complications, including serious infections. Staff members should ensure that patients are moved regularly and kept sanitary to avoid the development of these sores, and failure to do may be considered neglect.
Improper restraint - Nursing home staff may attempt to restrain patients either through physical methods such as arm and hand restraints or guardrails on beds, or through chemical means such as overmedication or administering sedatives.
Medication errors - Patients can be seriously harmed if their medications are not administered properly. Overmedication, under-medication, or improper medication mixtures often occur in facilities that are understaffed or which do not properly train staff members.
Wandering or elopement - Patients who suffer from Alzheimer's disease or dementia may leave a facility and place themselves in danger if they are not properly monitored.
Abuse - Staff members or other patients may commit acts of verbal, physical, or sexual abuse against a patient.
Nursing home injuries can be incredibly serious for elderly patients, resulting in impairments to their quality of life or even wrongful death. If you suspect that your loved one has been the victim of nursing home abuse or neglect, it is crucial to work with an experienced attorney who can investigate the circumstances of the injury, identify liable parties, and help you pursue the financial compensation your family deserves.