Grandparents' Rights Attorney Overview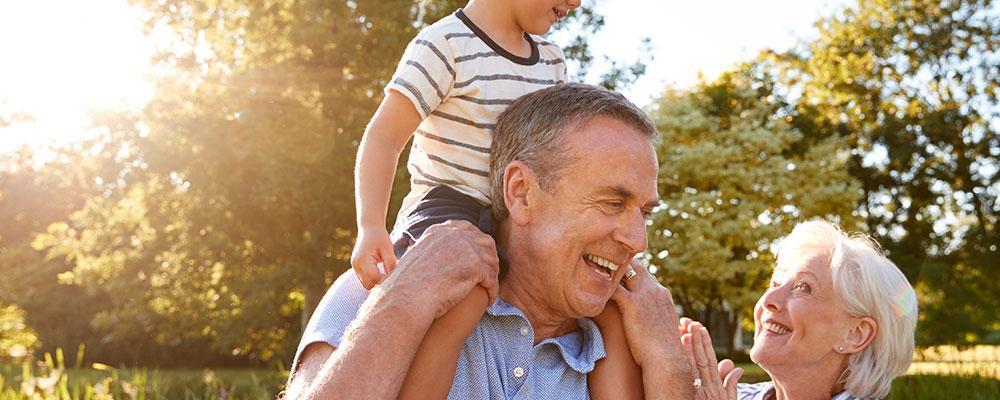 Lawyer Assistance in Cases Involving Visitation Rights
Grandparents often form strong bonds with their grandchildren, and they may worry that these relationships will be threatened when a child's parents decide to divorce. In these cases, they may be able to petition a family court to ensure that they will be able to continue to have rights to visit their grandchildren.
If you are a grandparent who wants to make sure you will be able to maintain a close relationship with your grandchildren, it is important to work with an experienced family law attorney. A skilled lawyer can help you understand your state's laws and advocate for your grandchildren's best interests in court.
Grandparent Visitation Rights
The laws regarding the rights of grandparents to have visitation with their grandchildren can vary significantly from state to state. Some state laws include protections for grandparents, allowing them to assert their rights to spend time with their grandchildren, regardless of which parent the children are living with. However, other states do not automatically grant visitation rights to grandparents, and they may presume that parents are fit and their decisions not to grant visitation to grandparents is in children's best interests.
Depending on the laws of your state, the process of petitioning for visitation rights with your grandchildren may be simple or complex. At a minimum, you will likely need to establish that you have had a previous relationship with your grandchildren and that show that visitation with you will be in children's best interests. You may also need to show that you do not have a history of drug or alcohol abuse, domestic violence, sexual abuse, or child abuse or neglect.
Grandparent Custody Rights
In some cases, grandparents may assume the responsibilities of raising children if their parents are unavailable or unwilling to meet their parental responsibilities. These grandparents may wish to establish legal guardianship of the child, providing them with certain rights and allowing them to make decisions related to the child's upbringing, medical care, and education.
When establishing custody of grandchildren, grandparents must typically show that the child's parents are unfit (unless the parents are deceased). Depending on state laws, parents may be found to be unfit if they have not had contact with their child for a certain amount of time or if they have committed acts of abuse or neglect. In some cases, grandparents may be granted temporary custody, or they may share custody with a child's parent.
If you are concerned about your rights as a grandparent, you should contact a family law attorney to determine your legal options for petitioning for visitation time with your grandchildren. An experienced lawyer can help you understand the laws of your state and how they apply to you, and they can work with you to determine your best options for maintaining the relationships your grandchildren deserve.