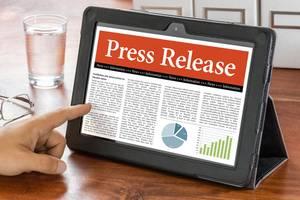 Attorneys have many different options for promoting themselves, connecting with potential clients, and demonstrating their achievements and experience. Press releases can play a significant role in a law firm's overall marketing strategy by helping get the word out about significant achievements, awards, or changes that affect a firm and its clients. Attorneys who have been recognized with the Elite Lawyer award can receive customized press releases to announce this achievement, and press releases can be used in a variety of other ways to promote a law firm and its attorneys.
Benefits of Press Releases
Law firms can use press releases for a variety of purposes, including announcing that their attorneys have received awards, letting people know about significant victories they have achieved for their clients, or informing people of changes at a firm, such as lawyers joining the practice or becoming partners. Press releases can provide multiple advantages, including:
Increased visibility - Press releases may be picked up by multiple news organizations, newspapers, or websites. When a single press release appears in a large number of outlets, many people will learn about a firm, and they will likely have a positive impression of its attorneys. A story in a major news outlet will increase a firm's credibility, encouraging potential clients to contact the firm when they need legal services.

Increased website traffic - Since outlets that pick up press releases may link back to a firm's website, people who read a story may visit the site to learn more about the firm and its services, learn about the legal issues its attorneys can address, and determine whether they want to contact the firm for legal help.

Search engine optimization (SEO) - News websites are often considered to be authoritative sources of information, and links from these sites to a firm's website can make a site more likely to show up in online search results. Press releases are a great way to build these types of links and improve a law firm's SEO.

Sharing on social media - In addition to sending out a press release and having it picked up by news outlets, a firm can promote this story on various social channels. A press release can be posted on social media accounts for a firm and its attorneys, and it can also be shared in online communities that include the firm's target audience. It may then be shared by others, further increasing visibility and letting more people know about the legal services that the firm can provide.
Get Your Elite Lawyer Press Release
Attorneys who are included in the Elite Lawyer directory can set up a profile plan that will provide them with a press release announcing their award and encouraging potential clients to contact them. If you are interested in becoming an Elite Lawyer, or if you want to know more about the benefits of being listed in our directory, contact us today.
Sources:
https://saleslovesmarketing.co/blog/advantages-of-a-press-release/
https://www.cision.com/2021/09/5-reasons-the-press-release-still-matters/
https://www.ovclawyermarketing.com/online-lawyer-marketing-services/search-engine-optimization-for-lawyers/enhanced-seo/press-releases