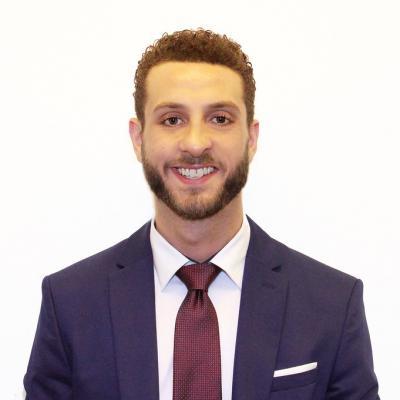 Maikel N. Eskander
A Business Attorney You Can Trust
---
Practice Areas
Business Law, Banking & Finance Law, Business & Commercial Law, Business Organizations, Contracts, Mediation, Power of Attorney, Trademarks, Litigation, Real Estate, Trial Lawyer
Main Office
Capital Partners Law
500 E Broward Blvd, Suite 1710
Fort Lauderdale, FL 33394
Phone: 954-807-3000
Fax: 954-807-3440
About Maikel N. Eskander
Maikel N. Eskander is an experienced business and real estate attorney licensed to practice law in the State of Florida. His firm, Capital Partners Law, has three offices located in Miami-Dade, Broward, and Palm Beach Counties and is available to serve clients throughout the state.
Knowledgeable in many areas of law, Mr. Eskander handles a variety of commercial, real estate, and business matters for his clients. As the principal and founder of Capital Partners Law, he's fostered a client-driven approach that has helped fuel the firm's success.
Mr. Eskander's clients have included everyone from Fortune 500 companies to individuals and small businesses. Working with such a broad range of clients drives the firm's approach to business - every client, no matter how large or small, deserves a knowledgeable attorney on their side.
As a graduate of the University of Florida, as well as Florida State University College of Law, Mr. Eskander is proud to work in the state of Florida and serve his local community through various causes and organizations, including Habitat for Humanity and the Wounded Warrior Project.
Education
Florida State University College of Law, JD-2011
University of Florida, BS-2008

Bar Associations
Florida Bar Associations
Broward County Bar Association

Offices / Locations
Capital Partners Law
500 E Broward Blvd, Suite 1710
Fort Lauderdale, FL 33394
Phone: 954-807-3000
Fax: 954-807-3440
Capital Partners Law
701 Brickell Ave Ste., Suite 1550
Miami, FL 33131
Phone: 305-504-6464
Fax: 305-504-7878
Capital Partners Law
2385 NW Executive Center Drive, Suite 100
Boca Raton, FL 33431
Phone: 561-933-1900
Fax: 561-933-1933
Leave a Message
Provide some details about your situation, but remember not to include sensitive information. An attorney-client relationship is only formed once an attorney formally agrees to represent you.
NOTE: Fields with a
*
indicate a required field.