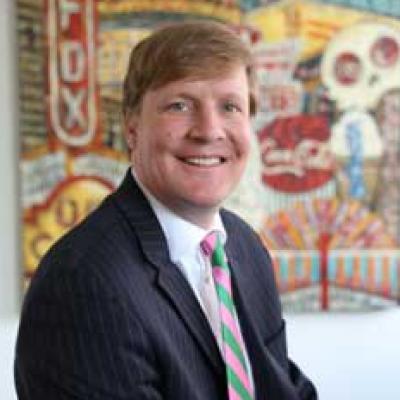 Alfred L. Evans, III
Alfred L. Evans III
---
Practice Areas
Accidents & Injuries, Animal Bites, Brain Injury, Car Accident, Personal Injury, Premises Liability, Slip and Fall Accidents, Truck Accident, Wrongful Death, Litigation
Main Office
Evans Litigation & Trial Law
1447 Peachtree St., N.E., Suite 540B
Atlanta, GA 30309
Phone: 404-334-8009
About Alfred L. Evans, III
Alfred L. Evans III is an Atlanta native who grew up in Sandy Springs, and now lives in Buckhead. After graduating from The Westminster Schools in 1992, Alfred attended Hampden-Sydney College in Virginia, and graduated with an Honors Degree in Political Science in 1996. Alfred spent a year working his way across the country, spent a winter snowboarding in Lake Tahoe, California, and then proceeded to attend The University of Georgia School of Law. Upon his graduation in 2000, Alfred went to work for a boutique law firm in Buckhead, where he engaged in insurance defense and other cases usually involving litigation and trials. Alfred became an equity partner in that law firm in 2006.
Over the years, and due solely to word of mouth, Alfred quickly built up his personal injury practice. Quite simply, Alfred got the results his clients both expected and deserved. Alfred's degree of success in the personal injury arena is partly aided by the fact that he worked for insurance companies for many years. As a result of his intimate familiarity with the insurance industry mindset, Alfred found that he could maximize the recovery for his personal injury clients, whose interests are adverse to those of the insurance companies. Moreover, Alfred's familiarity with the numerous guidelines regulating the trucking industry aided both his clients and other attorneys during the prosecution of cases involving trucking accidents.
In 2013, Alfred founded Evans Litigation and Trial Law with the specific intent of representing only victims of personal injury. He no longer represents any insurance companies. Rather, he uses his inside knowledge to help individuals fight insurance companies and their insured drivers. Alfred's areas of practice include wrongful death litigation, trucking litigation, commercial vehicle accidents, car accidents, accidents accidents involving drunk and/or drugged drivers, and premises liability litigation.
Education
Hampden-Sydney College, BA-1996
University of Georgia School of Law, JD-2000

Bar Associations
American Bar Association
Georgia Bar Associations

Honors & Awards
Superlawyers Rising Star, 2012-2014
Superlawyer, 2015- Present
Superlawyer Top 100, 2016-2020

Professional Associations
Georgia Trial Lawyers Association; APITLA; AAJ