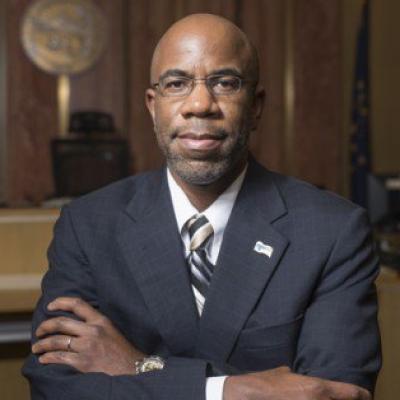 Mark Nicholson
Criminal Defense & Personal Injury Attorney
---
Practice Areas
Accidents & Injuries, Animal Bites, Car Accident, Construction Accident, Motorcycle Accident, Pedestrian Accident, Personal Injury, Premises Liability, Sexual Abuse, Sexual Assault, Slip and Fall Accidents, Truck Accident, Criminal Defense, Aggravated Speeding, Criminal Law Federal, Domestic Violence, Drug Crime, Marijuana, DUI / DWI, Driver's License Reinstatement, Extreme DUI, Felony DUI, Expungement, Sex Crime, Traffic Ticket, CDL Violations, CDL Electronic Logbooks, CDL Overweight, Retail Theft, Burglary, Violent Crimes, White Collar Crimes, Weapon Charges, Internet and Cyber Crimes, Litigation, Cannabis Law, Trial Lawyer, Military Law, Civil and Human Rights, Civil Rights, Constitutional Law
Main Office
Law Office of Mark Nicholson
6284 Rucker Rd, Suite M
Indianapolis, IN 46220
Phone: 317-667-0718
About Mark Nicholson
Why is Indiana criminal defense and personal injury attorney Mark Nicholson called the Battery Man? Because his first criminal jury trial was a battery case.
The case was called the Big Buford Battery case. They charged his client with throwing a big Buford sandwich at the manager through the drive-thru window. Then going through the drive-thru window and battering the manager. It was all captured on video.
The verdict: Not Guilty!
His first personal injury case was a car accident. He views car accidents as a form of battery. One car hitting (battering) another, although generally unintentional.
Attorney Mark Nicholson is a U.S. Army Combat veteran with over 10 years of legal experience. Recognized as a lawyer of the people, Mark works with individuals and families who are facing tragedy. Knowledgeable in many areas of the law, Mark concentrates his practice on criminal defense, family law, and civil litigation. Mark is the founder of the Law Office of Mark Nicholson, a private practice located in Indianapolis, IN. Available 24/7, Mark is dedicated to helping his clients achieve legal success.
Education
Indiana University McKinney School of Law, JD-2008

Bar Associations
American Bar Association
Indiana Bar Associations
Indianapolis Bar Association