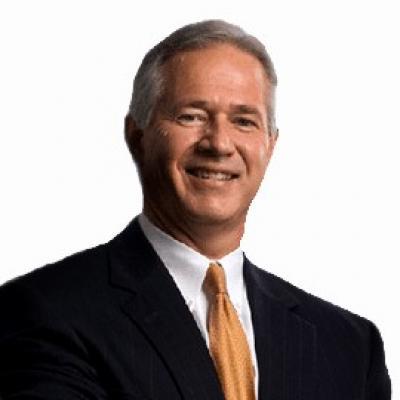 John Teakell
Dallas, TX White Collar Criminal Defense Attorney
---
Practice Areas
Criminal Defense, Drug Crime, Driver's License Reinstatement, Retail Theft, White Collar Crimes, Juvenile Law, Weapon Charges, Internet and Cyber Crimes
Main Office
Law Office of John R. Teakell
2911 Turtle Creek Blvd., Suite 300
Dallas, TX 75219
Phone: 214-523-9076
Fax: 214-523-9077
About John Teakell
From his legal office in Dallas, Texas, John Teakell, a seasoned criminal defense attorney, has a remarkable track record of successfully representing numerous individuals facing charges of both Texas Felonies and Federal Felonies.
John Teakell has earned recognition from prestigious legal organizations, such as the National Trial Lawyers Association, which has acknowledged him as a top-rated Criminal Defense Attorney in Texas. He has also achieved the status of a Texas Super Lawyer and has been honored with multiple accolades, including the National Association of Distinguished Counsel's Top One Percent, Lawyers of Distinction, Best Attorneys of America, and the Global Who's Who Top Attorney. His accomplishments have been featured in Forbes & Time Magazine.
With a wealth of experience as both a Texas State Prosecutor and Federal Prosecutor, John's knowledge plays a pivotal role in ensuring that clients receive the best possible outcomes in their cases. When facing Federal Criminal charges, the choice of an experienced attorney is paramount, making John Teakell, a Dallas Criminal Defense Attorney, the ideal choice to have in your corner.
John frequently travels to Federal Courts across the state of Texas, providing his services to those whose rights and freedom are in jeopardy, individuals who have been accused of crimes, or those currently under investigation. Time is of the essence, and securing legal counsel is imperative. Having an attorney with extensive federal experience by your side significantly enhances the chances of achieving a dismissal, reduced charges, shorter sentences, or even acquittal.
To schedule your initial consultation with the Dallas, TX White Collar Criminal Defense Attorney, visit online or call 214-523-9076.
Education
Oklahoma City University School of Law, J.D.-1985
Oklahoma State University, Stillwater, B.S.-1979

Bar Associations
American Bar Association
Federal Bar Association
Texas State Bar
Dallas Bar Association
Tarrant County Bar Association

Honors & Awards
Top 100 Trial Lawyers in Texas, American Trial Lawyers Association-2012
Highlighted as White Collard Defense Attorney - D/FW Area, Forbes Magazine-2011
Top 100 Trial Lawyers in Texas, American Trial Lawyers Association-2011
Texas Super Lawyer, Texas Monthly Magazine-2011
Highlighted as White Collar Defense Attorney, Forbes Magazine-2010
Texas Super Lawyer, Texas Monthly Magazine-2010
Top 100 Trial Lawyers in Texas, American Trial Lawyers Association-2010
Top 100 Trial Lawyers in Texas, American Trial Lawyers Association-2009
Texas Super Lawyer, Texas Monthly Magazine-2009
Texas Super Lawyer, Texas Monthly Magazine-2008

Professional Associations
Federal Bar Association, Dallas Chapter, Treasurer, 2004
Texas Criminal Defense Lawyers Association
National Association of Criminal Defense Lawyers
Tarrant County Criminal Defense Lawyers Association
Association of Federal Defense Attorneys
Dallas Criminal Defense Lawyers Association
Association of Former SEC Attorneys