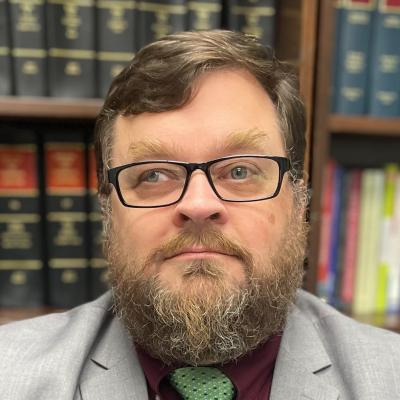 James B. Cronon
Athens Bankruptcy Attorney
---
Practice Areas
Car Accident, Personal Injury, Slip and Fall Accidents, Bankruptcy and Debt, Aggravated Speeding, Domestic Violence, Drug Crime, Marijuana, DUI / DWI, Traffic Ticket, Burglary, Violent Crimes, White Collar Crimes, Juvenile Law, Weapon Charges, Internet and Cyber Crimes, Adoption, Child Custody, Divorce & Separation, Fathers' Rights, Parenting time / Visitation, Parentage / Paternity, Uncontested Divorce, Family Law, Guardianship, Living Wills, Power of Attorney, Probate, Trusts, Wills
Main Office
Law Office of James B. Cronon, LLC
269 N. Jackson Street
Athens, GA 30601
Phone: 706-395-2759
Fax: 706-262-2937
About James B. Cronon
I graduated from the University of Georgia School of Law in 2008, having actively contributed to the Georgia Journal of International and Comparative Law and the Southern Region BLSA Law Journal. During my time there, I was engaged in various associations such as the Student Bar Association, Black Law Students' Association, and Christian Legal Society.
Following my successful Bar Exam completion, I promptly established my own firm, offering effective legal services across Georgia. Notably, I hold the record as the longest-serving appointed parents' attorney for Athens-Clarke County Juvenile Court. Having been a part of the Athens-Clarke community for over two decades, I am deeply rooted here. My family ties are strong—I am married to a local educator and am the proud parent of two grown children. Additionally, I share my legal expertise as an adjunct professor at Athens Technical College, instructing courses in civil litigation, criminal law, contracts, torts, and bankruptcy.
My commitment to community service extends to serving on the Board of Directors of the Georgia Conflict Center and as a member of the deacon board at New Covenant Worship Center. On a lighter note, I possess an unabashed passion for comic books, a hobby that I embrace without reservation despite any societal expectations.
Education
University of Georgia Law School, J.D.-2008
University of Georgia, B.A.-1996

Bar Associations
Western Circuit Bar Association

James B. Cronon in Social Media