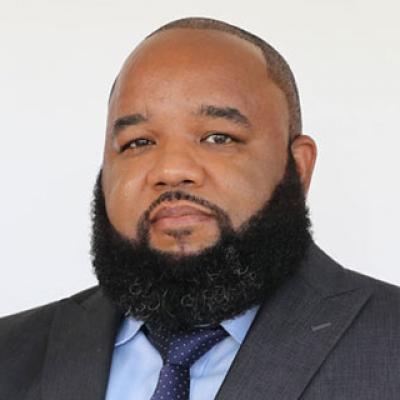 Marques A. Eason
---
Practice Areas
Divorce & Family Law, Child Support, Parenting time / Visitation, Property Division, Estate Planning, Guardianship, Probate, Real Estate
Main Office
The Law Offices of Marques A. Eason, LLC
10231 S Western Ave, 1st Floor
Chicago, IL 60643
Phone: 312-973-3755
About Marques A. Eason
Marques A. Eason is a client-first attorney who represents individuals and families on the South Side of Chicago and throughout the South Suburbs. Knowledgeable in many areas of law, Attorney Eason concentrates his practice on residential and commercial real estate, probate, and family law and divorce. Growing up in the Beverly area, Attorney Eason is passionate about helping clients in his local community. In 2017, he established The Law Offices of Marques A. Eason, LLC. Understanding the importance of homeownership, Attorney Eason is avid about helping his clients finalize deals and celebrating with them, utilizing his signature refrain, "It's Closing Day, baby!" In 2020, Marques was diagnosed with COVID-19. After spending more than 30 days in the hospital, battling life-threatening symptoms, Marques was able to recover and wishes to share his story. The experiences Attorney Eason has had in both his professional and personal life have inspired him to help individuals and families overcome seemingly impossible odds.
Education
Atlanta's John Marshall Law School, Juris Doctorate-2010
University of Illinois at Urbana-Champaign, Bachelor of Science-2000

Bar Associations
Illinois State Bar Associations
Chicago Bar Association
Cook County Bar Association

Professional Associations
American Immigration Lawyers Association (AILA)
Illinois Real Estate Lawyers Association (IRELA)
Black Entertainment and Sports Lawyers Association
Gate City Bar Association
Black Bar Association of Will County

Marques A. Eason in Social Media

Offices / Locations
The Law Offices of Marques A. Eason, LLC
10231 S Western Ave, 1st Floor
Chicago, IL 60643
Phone: 312-973-3755
Leave a Message
Provide some details about your situation, but remember not to include sensitive information. An attorney-client relationship is only formed once an attorney formally agrees to represent you.
NOTE: Fields with a
*
indicate a required field.