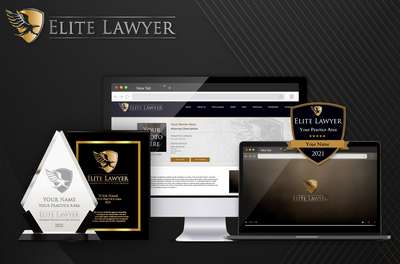 In the 21st century, most people spend a significant amount of their lives online, and much of this time is spent using social networks to interact with others, share updates about their lives, and learn about issues that are important to them. This presents attorneys and law firms with a great opportunity to connect with their clients. By understanding the best ways to use social media in conjunction with other strategies, including listings in directories such as Elite Lawyer, attorneys can build a positive reputation and establish themselves as knowledgeable and experienced in their field of law.
Social Media Tips for Lawyers
Social media is a great way for an attorney to build and maintain awareness of the services that they can provide to clients. They can directly engage with prospective clients, while also providing thought leadership regarding legal issues that may affect people. When using social media, lawyers will want to:
Maintain a consistent posting schedule - Regular updates to different social networks can help an attorney stay visible in people's social media feeds, ensuring that they will know where to turn if they need help addressing legal issues.

Share helpful information - Lawyers can make a variety of different types of posts, including infographics or videos that inform people about the laws, links to news stories or articles that discuss legal issues, and updates about the cases they have worked on.

Link to their website and blog - Social media is a great way to generate traffic to a law firm's website, and attorneys will want to make sure people know where to go to get information about a law firm's practice areas and how they can contact a lawyer for legal help.

Respond to comments and questions - Being able to directly communicate with people who need to address legal issues can help an attorney demonstrate that they are knowledgeable in their field and have the knowledge and skills to help clients address different types of legal matters. In addition to responding to people's questions, lawyers can join conversations, add insight to discussions, and let people know about their legal options in different types of cases.

Demonstrate awards and recognition - Social media is a great way for attorneys to show that they are qualified and experienced. An attorney can add their Elite Lawyer badge to their social media profiles, letting people know that they have been recognized as highly skilled and dedicated to providing the best possible services to their clients.
Contact Elite Lawyer
At Elite Lawyer, we not only recognize attorneys who have demonstrated excellence in their profession and are recognized by their peers, but we also ensure that those who have received the Elite Lawyer award can connect with their potential clients. If you want to know more about how we can help you promote your law firm, contact us by calling or833-40-ELITE (833-403-5483) sending an email to info@elitelawyer.com.