Sports Law Attorney Overview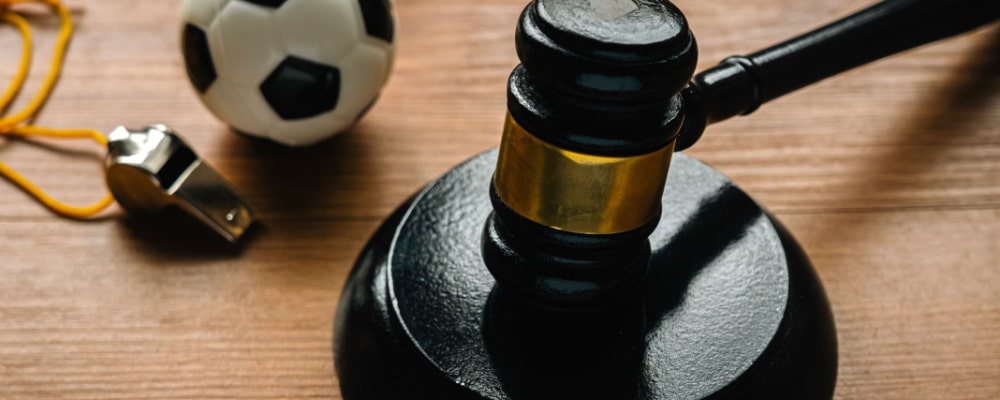 Athletics and sports have played a significant role in society for a long time, capturing the attention and admiration of millions around the world. Behind all of the excitement and competition lies a complex web of legal issues that govern every aspect of this multi-billion-dollar industry. Sports law focuses on the legal aspects surrounding athletes, teams, leagues, governing bodies, contracts, intellectual property rights, disputes, and more.
What Does a Sports Law Attorney Do?
One crucial aspect of a sports lawyer's role is assisting athletes or coaches with contract negotiations. These attorneys review proposed contracts from professional teams or organizations to ensure their client's best interests are protected. They negotiate terms related to salary, endorsement deals, and image rights usage agreements while ensuring compliance with league regulations.
Athletes often become personal brands due to their talent and popularity. A sports lawyer helps protect these brands through licensing deals for merchandise endorsements or appearance fees at public events. They also assist clients in securing trademarks for team logos or slogans while safeguarding against unauthorized use by third parties.
A knowledgeable sports law attorney provides valuable advice on National Collegiate Athletic Association (NCAA) rules regarding recruiting violations, eligibility requirements, scholarships, and drug testing compliance. They help student-athletes navigate these complicated guidelines and ensure they maintain their collegiate eligibility without jeopardizing future professional opportunities.
Conflicts within the sports industry are inevitable. Sports law attorneys assist athletes, organizations, and teams in resolving disputes through negotiation, mediation, arbitration, or litigation if necessary. Whether it pertains to contract breaches, disciplinary actions between players, team management issues, or allegations of doping, a competent attorney can provide advice on the best course of action for their client's specific circumstances.
Sports lawyers act as advocates who can provide invaluable support during investigations by governing bodies like the World Anti-Doping Agency, or when facing criminal charges related to their athletic careers. Furthermore, these attorneys work closely with financial advisors, marketing agents, and public relations to ensure their clients' long-term success and financial stability are secured.
The Complexity of Sports Law
Sports law covers an expansive range of topics including antitrust laws, regulatory frameworks, health and safety standards, defamation, media rights, immigration issues, and tax considerations. A skilled sports attorney understands how all these different areas intersect within the context of athletics providing comprehensive solutions tailored specifically for each unique scenario while ensuring full compliance with applicable laws and regulations.
Sports Law and the Global Stage 
Sports law is not limited by geographic boundaries. The international nature of professional athletics brings a unique set of challenges. Attorneys in this area can help navigate cross-border transactions such as international player transfers, sponsorships, or global events. They also ensure compliance with relevant laws, immigration policies, labor rights, intellectual property legislation, and licensing regulations.