Solar Energy Law Attorney Overview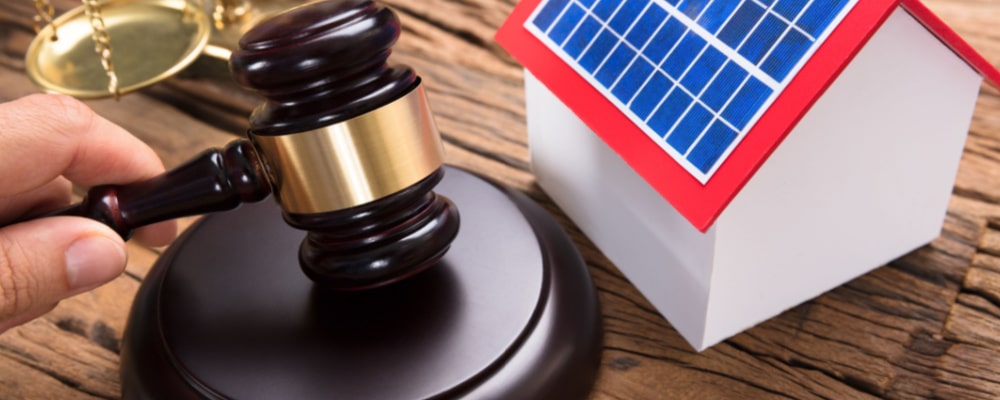 Solar energy has become increasingly popular as a clean and renewable source of power. With the rising concerns about climate change and the need for sustainable energy solutions, many individuals and businesses are turning to solar power as a viable option. However, navigating the legal landscape surrounding solar energy can be complex and challenging. That is where an experienced attorney can make all the difference.
Understanding Solar Energy Law
Solar energy law encompasses various legal issues related to the use, installation, financing, and regulation of solar panels or photovoltaic systems. These issues may involve property rights, zoning regulations, environmental laws, contract negotiations, tax incentives, financing options, and more.
State and local governments have their own sets of rules regulating solar installations that vary from one jurisdiction to another. Furthermore, federal laws also come into play when it comes to certain aspects such as tax credits or grants for renewable energy projects. Navigating these intricate regulations requires knowledge of both federal and state-level laws.
The Role of an Experienced Attorney
An experienced solar energy lawyer can provide invaluable guidance throughout every stage of your solar project. Whether you are an individual homeowner considering rooftop solar panels or a commercial developer planning a large-scale installation, it is likely in your best interest to seek legal assistance.
Evaluating Feasibility 
Before embarking on any solar project, whether it be residential or commercial, it is critical to determine its feasibility within existing legal frameworks. A well-versed attorney will possess detailed knowledge about local ordinances regarding permitting requirements, restrictions based on historical districts, and homeowners' association restrictions. By conducting thorough due diligence, an attorney can ensure that you are fully aware of any legal obstacles or challenges before committing time and money to a solar project. They can conduct a review of your property's title, zoning regulations, easements, or right-of-way issues and help you determine the best path forward.
Negotiating Contracts 
In many cases, entering into contracts is an essential part of solar energy projects. Having a skilled attorney on your side can protect your rights and interests throughout processes such as:
Purchasing equipment or materials from suppliers
Securing financing agreements for installation costs
Negotiating with utility companies for interconnection agreements
Net metering arrangements 
A solar energy lawyer can review and draft contracts to ensure they are fair and favorable to you. They can spot any potential pitfalls or hidden clauses that may have long-term consequences. With their experience in contract law, they can effectively negotiate terms and conditions that align with your goals while minimizing risks.
Navigating Regulatory Compliance
Solar energy projects must comply with various federal, state, and local regulations. Failure to satisfy all requirements could result in fines or even prevent the project from moving forward entirely. An experienced attorney understands the intricate maze of regulations applicable to solar installations at national, state, and local levels.
Obtaining Permits
An attorney familiar with local permitting processes will expedite obtaining the building permits required to install a photovoltaic system legally.
Zoning Approvals 
Zoning laws regulate where solar installations can be located. In certain jurisdictions, solar panels might be subjected to certain aesthetics guidelines and setback requirements from roads or adjacent properties. An experienced attorney can help pave the way through the approval process and get zoning authorization.
Environmental Considerations
Solar projects may impact the environment, including areas designated as environmentally sensitive. An attorney can navigate permitting processes and assist you in complying with relevant regulations and mitigating the potential environmental impacts of your installation.
Dispute Resolution and Litigation 
In some cases, disputes related to solar energy projects may arise between various parties involved such as homeowners, contractors, suppliers, or utility companies. Resolving these disputes effectively requires knowledge not only of contract law but also of specific statutes governing renewable energy. If negotiations fail to resolve a conflict amicably, an attorney can represent your interests effectively throughout litigation or alternative dispute resolution methods such as mediation or arbitration. They will utilize their experience to present compelling arguments on your behalf based on applicable laws and precedent cases.