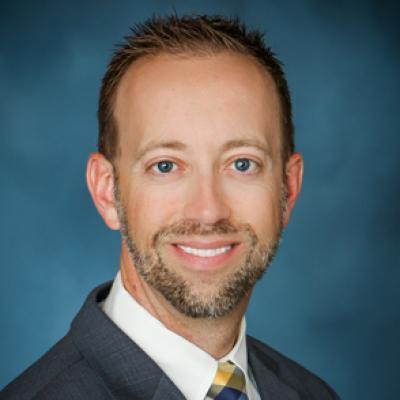 John Anderson Ramay Jr.
Hazlehurst Personal Injury Attorney
---
Practice Areas
Accidents & Injuries, Car Accident, Class Actions Plaintiff, Motorcycle Accident, Personal Injury, Railroad Worker Injury - FELA, Truck Accident, Workers' Compensation, Wrongful Death, Business Law, Banking & Finance Law, Business & Commercial Law, Business Organizations, Contracts, Divorce & Family Law, Child Custody, Child Support, Divorce & Separation, Divorce Mediation, Fathers' Rights, Parentage / Paternity, Uncontested Divorce, Family Law, Estate Planning, Elder Law, Guardianship, Living Wills, Power of Attorney, Probate, Trusts, Wills, Real Estate
Main Office
The Ramay Law Firm
28 south Williams Street
Hazlehurst, GA 31539
Phone: 912-375-4500
Fax: 912-375-4515
About John Anderson Ramay Jr.
Attorney Ramay serves Georgia clients from his office in Hazlehurst. He prides himself in providing his clients from small, rural towns with accessible and effective legal services. The Ramay Law Firm offers those in need a more personal approach than the firms they might find in larger cities. Working in law for over 15 years, Mr. Ramay focuses on personal injury law matters including such as truck accidents, workers' compensation, wrongful death, and railroad accidents. However, his legal experience reaches far beyond that. He can provide skillful legal aid with matters such as banking and finance law, government law, corporate law, divorce, child custody and support, wills and trusts, probate, and real estate law.
Attorney Ramay is the County Attorney for Jeff Davis County and the City Attorney for the City of Uvalda. He also represents the Joint Development Authority of Jeff Davis County, Hazlehurst and Denton. Attorney Ramay is a member of the Georgia Bar Association and the Macon Bar Association. His firm serves numerous counties throughout Georgia including Jeff Davis County, Appling County, Coffee County, Bacon County, Toombs County, Telfair County, and Montgomery County. He earned his Bachelor's of Science degree in Mechanical Engineering from Georgia Tech and a Juris Doctorate from Mercer University's Walter F. George School of Law in 2004
Attorney Ramay spends his free time devoting time and effort to his community. He is currently the vice-chairman of his local board of education. He loves fishing, hunting, golf, and spending time with his family.
Education
Walter F. George School of Law - Mercer University, J.D.-2004
The Georgia Institute of Technology, B.S. Mechanical Engineering-2000

Bar Associations
Georgia Bar Associations
Macon Bar Association

Professional Associations
Court of Appeals of the State of Gerogia