Understanding Pro Bono Work: Providing Legal Assistance to Those in Need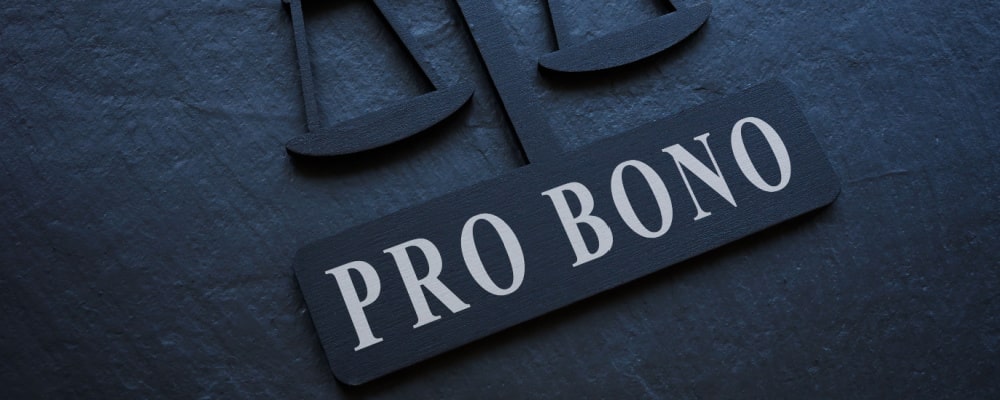 Pro bono, which comes from the Latin phrase "pro bono publico," meaning "for the public good," refers to providing legal services free of charge or at a significantly reduced fee to individuals who cannot afford representation. Pro bono work plays a significant role in ensuring access to justice and upholding the principle that everyone deserves fair legal representation.
The Purpose and Importance of Pro Bono Work
The fundamental purpose of pro bono work is to bridge the gap between those who can afford legal services and those who cannot. Many people face complex legal issues but lack the financial resources necessary to hire an attorney. By volunteering their time and experience, attorneys help ensure that disadvantaged individuals receive proper legal assistance.
Pro bono work also helps address systemic inequalities within society. It allows for equal access to justice by leveling the playing field for marginalized communities such as low-income individuals, minorities, immigrants, victims of domestic violence or human trafficking, disabled individuals, and other vulnerable populations.
In addition to its societal impact, pro bono work benefits attorneys themselves. Engaging in pro bono cases provides valuable experience outside an attorney's usual scope of practice while allowing them to make a meaningful difference in someone's life. It can also help build relationships with other members of the legal community and enhance an attorney's professional reputation.
Types of Pro Bono Work
Pursuing pro bono opportunities offers lawyers a chance to apply their skills across various areas of law. Some common types of pro bono cases include:
Civil Rights Cases: Assisting clients whose constitutional rights have been violated through discrimination or other injustices.
Criminal Defense: Representing individuals who cannot afford legal representation in criminal cases.
Family Law Matters: Providing legal assistance to those seeking divorces, child custody arrangements, or protection from domestic violence.
Housing and Homelessness Issues: Helping low-income individuals facing eviction, foreclosure, or homelessness find the necessary support and resources.
Immigration Cases: Assisting immigrants with applications for asylum, citizenship, visas, or fighting deportation proceedings.
The types of pro bono work available often depend on an attorney's experience and the needs of their local community. Legal organizations and bar associations frequently collaborate with attorneys to identify areas where pro bono assistance is most needed.
Finding Pro Bono Opportunities
If you need pro bono services or are looking for pro bono opportunities as an attorney, many resources can help connect individuals with legal professionals willing to assist. These include: 
Legal Aid Organizations: Nonprofit organizations specializing in providing free legal aid often have programs that match eligible clients with volunteers based on their specific needs.
Volunteer Lawyer Programs (VLPs): VLPs typically operate through collaborations between bar associations and other local entities. They create platforms where lawyers can volunteer their time while working directly with low-income clients.
Law School Clinics: Clinical programs at law schools sometimes offer students the opportunity to work under faculty supervision while assisting underserved populations.
Your Rights as a Pro Bono Client
Clients receiving pro bono services maintain the same rights as if they were paying full price for legal representation. Some of these rights include: 
Confidentiality and Attorney-Client Privilege: Pro bono clients have the right to maintain confidentiality, ensuring that their discussions with pro bono attorneys remain private.
"Conflict-Free": This guarantees that if an attorney has a conflict of interest or cannot provide objective representation due to any prior client relationships, they must decline a pro bono case. Integrity is critical in providing effective legal assistance.
Competent Representation: The code of conduct applies to all attorneys even while services are being provided free of charge. Ethical standards should still be applicable.
Contacting a Pro Bono Attorney
If you require legal assistance but cannot afford it, reaching out to local legal aid organizations and bar associations is often the best way to connect with pro bono resources. They can help assess your eligibility and guide you through the process of finding appropriate representation in your area.
If you are an attorney interested in participating in pro bono work, similar organizations can facilitate involvement in your community. Additionally, networking with other professionals or law school alumni can lead to further pro bono opportunities.