Privacy and Cybersecurity Attorneys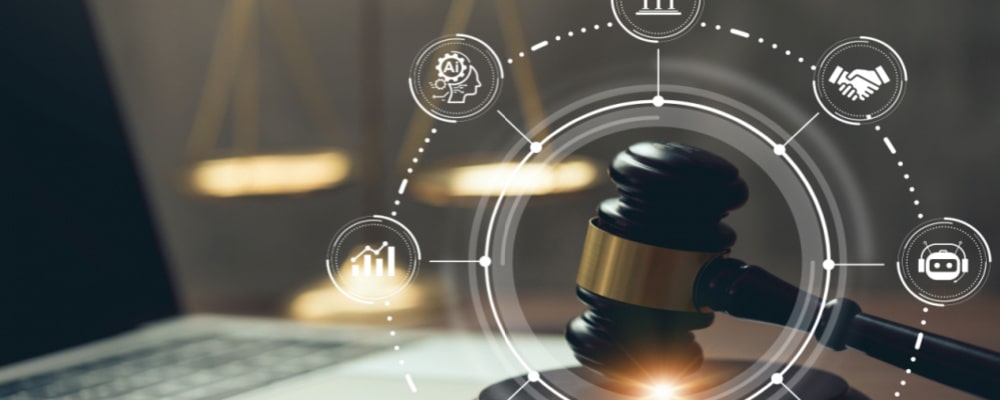 Privacy and cybersecurity have become critical concerns in our increasingly interconnected digital world. With the rise of data breaches, identity theft, and invasive surveillance practices, there has been a growing need for legal frameworks to protect individuals' privacy rights and secure their personal information. This is where privacy and cybersecurity laws come into play.
Privacy Law Overview
Privacy law regulates how personal information is collected, used, stored, and shared by organizations such as government agencies, businesses, or non-profit organizations. The main goal of privacy law is to strike a balance between individual privacy rights and legitimate uses of personal data. Legislation at both the federal and state levels contributes to shaping US privacy laws, some of which includes:
Constitutional Protection: The Fourth Amendment to the United States Constitution protects individuals from unreasonable searches and seizures by the government without probable cause or a warrant.
Federal Statutes: The Health Insurance Portability of Accountability Act safeguards patient medical records, the Gramm-Leach-Bliley Act regulates financial institutions' handling of consumer financial information, and the Children's Online Privacy Protection Rule imposes requirements on websites directed towards children under 13 years old regarding collecting their personal information.
State Laws: Many states have enacted their legislation addressing various aspects of consumer privacy such as breach notification requirements, biometric data collection restrictions, and limitations on GPS tracking device usage without consent.
Cybersecurity Law Overview
Unlike privacy laws that focus more on regulating the use of personal information by organizations, cybersecurity laws deal with protecting computer systems from unauthorized access or damage caused by cybercriminals or other malicious actors. They establish standards for securing sensitive information held by organizations against potential threats like hacking attacks or malware infections. The primary sources contributing to cybersecurity regulations include:
The Computer Fraud and Abuse Act, which criminalizes computer-related activities, such as unauthorized access or damage to protected computer systems. 
The Federal Information Security Management Act, which sets guidelines for federal agencies' information security programs. 
The Cybersecurity Enhancement Act, which promotes cybersecurity research and development.
How an Experienced Attorney Can Help
Navigating the complex intricacies of privacy and cybersecurity law can be daunting. Here is how an adept attorney can assist you:
Legal Compliance: An attorney will evaluate your existing policies, procedures, contracts, and internal controls. They can also identify any non-compliance gaps or risks associated with handling personal information or securing sensitive data against cyber threats.
Privacy Policies: Developing comprehensive privacy policies is fundamental for organizations that handle personal information regularly. An attorney can draft tailored privacy policies that accurately reflect your practices while ensuring compliance with applicable laws.
Data Breaches: In the unfortunate event of a data breach, an attorney can guide you through the legal requirements regarding notifications to affected individuals or regulatory authorities within legally mandated timeframes.
Litigation Support: An experienced lawyer will provide valuable litigation support throughout settlement negotiations and hearings before regulatory bodies. 
Risk Assessment: An attorney can help assess your organization's current cybersecurity practices, information security management systems, and policies to identify potential areas of vulnerability or weaknesses. They can also recommend measures to mitigate these risks through better protection mechanisms like encryption and employee training programs.
Privacy and cybersecurity laws play an essential role in safeguarding personal information while protecting organizations from cyber threats. Compliance with relevant regulations serves not only as a legal obligation but also builds trust with consumers who increasingly value their privacy rights. Attorneys can provide the necessary guidance to navigate the complex legal landscape effectively, ultimately helping protect sensitive data and ensure regulatory compliance.