Gaming Law: Understanding the Legal Framework for the Gaming Industry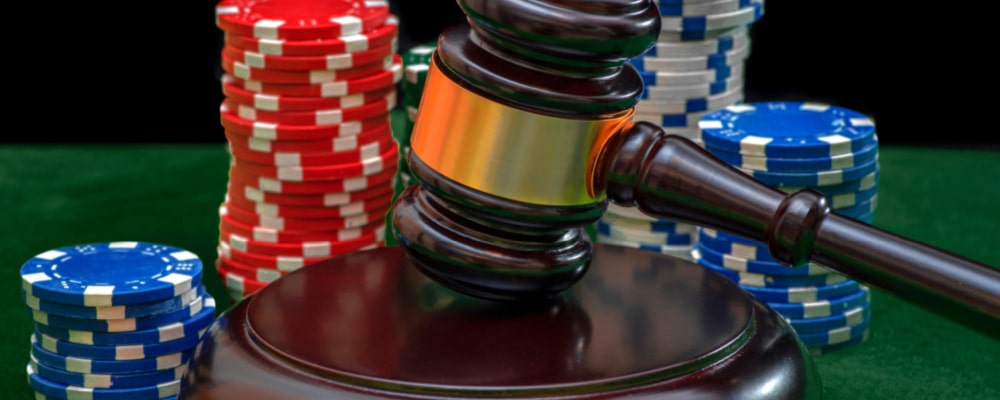 The gaming industry has experienced significant growth over the years, with various forms of entertainment emerging to cater to a wide range of audiences. From lotteries and casinos to online gambling platforms and esports, gaming has become a massive global phenomenon. As this industry continues to expand, so does the need for comprehensive regulation and legal frameworks that govern its operations. This is where gaming law comes into play. 
Gaming law refers to the body of laws, regulations, and legal principles that govern all aspects of the gaming industry. It covers a broad spectrum of activities including but not limited to casino operations, sports betting, poker tournaments, video games, and even emerging technologies.
The Purpose and Importance of Gaming Law
Gaming laws are designed to protect both consumers participating in various forms of gaming activities as well as society at large. They aim to ensure fair gameplay and prevent fraud or cheating within the industry while safeguarding vulnerable individuals such as minors or those struggling with gambling addiction. By regulating this sector effectively through licensing requirements and oversight mechanisms for operators, gaming laws help maintain integrity within the market.
The second objective revolves around maintaining control over an activity that can have significant social consequences if left unregulated. Without proper legislation in place, the risk increases for illicit activities like money laundering or organized crime involvement. Gaming laws work to minimize risks by implementing strict rules surrounding licensing procedures, monitoring compliance with anti-money laundering practices, and imposing penalties on non-compliant operators.
Key Aspects of Gaming Law 
Licensing and Regulatory Authorities
Gaming regulatory bodies at both national and state levels issue licenses to gaming operators, ensuring they meet specific requirements. These authorities also oversee compliance with legislation, investigate complaints or violations, and have the power to impose sanctions or revoke licenses in case of non-compliance.
Consumer Protection
The protection of consumers includes measures such as age restrictions for participation, establishing fair game rules, requiring transparent disclosure about odds, payouts, and risks associated with each game. These protections also include implementing responsible gambling programs that address addiction prevention, self-exclusion options, and access to support services for problem gamblers.
Anti-Money Laundering Compliance
To combat money laundering within the gaming sector, strict regulations require operators to implement anti-money laundering policies such as Know Your Customer procedures. Having these types of procedures in place helps to verify player identities, keep records of transactions above certain thresholds, and report suspicious activity to relevant authorities where necessary.
Online Gaming Laws 
In recent years, online gaming has gained immense popularity globally, leading regulators worldwide to address this growing segment. Legal frameworks surrounding online gaming often involve considerations such as licensing requirements for online operators embracing geolocation technology for player verification purposes, cross-border implications when players from different jurisdictions participate in a single gaming platform, and ensuring cybersecurity measures are in place to protect sensitive player data.
Esports Regulation Going Forward
As competitive video gaming gains prominence, esports regulation is becoming more critical. In the future, gaming laws may need to tackle issues like match-fixing, player contracts and rights, anti-doping policies, and the promotion or relegation system within the industry.
Virtual Reality Casinos
The rise of virtual reality casinos raises questions about how existing regulations apply in this context. Issues concerning player identification, responsible gambling measures within immersive virtual environments, and potential jurisdictional challenges may need careful consideration by legislators.