Representation for People Harmed By Foodborne Diseases
A personal injury attorney can help demonstrate liability and seek compensation for injuries caused by food poisoning that occured because of someone's negligence.
REPRESENTING VICTIMS OF FOOD POISONING OUTBREAKS

THROUGHOUT THE UNITED STATES
CALL TODAY FOR A FREE CONSULTATION
312-981-0409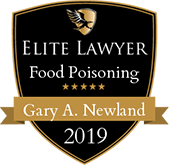 Food Poisoning Attorney Overview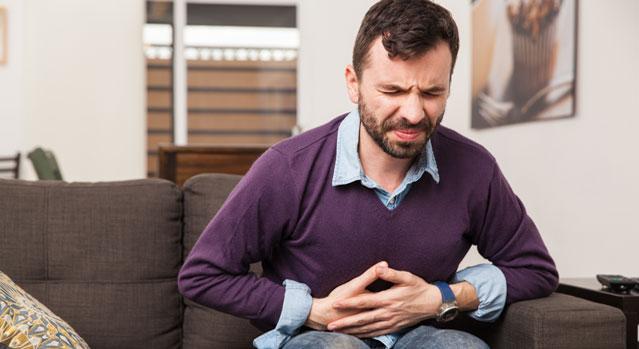 Personal Injury Lawyers Represent Clients in Food Poisoning Lawsuits
With more than 250 identified foodborne diseases, the Centers for Disease Control and Prevention estimates that 48 million people get sick each year in the United States due to foodborne illness, with 128,000 hospitalizations and 3,000 deaths. What might start off as a stomachache can become deadly serious if you have eaten contaminated food.
In the U.S., norovirus (found mostly in leafy greens, fresh fruit, and shellfish) and salmonella (found in eggs, raw/undercooked meat and poultry, unpasteurized milk and juice, cheese, and raw fruits and vegetables) rank among the top germs that cause food illnesses. Others, like botulism and E. coli, are less frequent but pose a greater risk of hospitalization. Resulting infections can cause brain and nerve damage, chronic arthritis, and other aliments.
Pregnant women, young children, and older adults are the most likely food poisoning victims, as well as those with weakened immune systems from medical conditions like diabetes, kidney disease, and liver disease, or due to chemotherapy. Anyone injured by food poisoning should contact a personal injury attorney to understand all options for pursuing compensation.
Food poisoning symptoms
Foodborne diseases and infections caused by bacteria, parasites and viruses can be extremely dangerous. Effects differ depending on the ingested germ, but they might include nausea, vomiting, diarrhea, and fever. You might not experience discomfort until hours or days after consuming the tainted food or drink.
If you experience a fever over 101.5 degrees, blood in stools, an inability to keep fluids down, dehydration, or diarrhea for more than three days, you should see a doctor.
A food poisoning diagnosis can give you recourse against an establishment that produced the food in question, whether it is a restaurant, grocery store, large-scale food manufacturer or distributor, hotel, or other entity. You could receive compensation for incurred medical bills, lost income due to missed work, and pain and suffering. If food poisoning results in death, family members can pursue a wrongful death case.
Types of Liability in Food Poisoning Cases
Anyone injured by food poisoning can pursue compensation based on one or more types of legal liability, including:
| | |
| --- | --- |
| | Civil liability determines the ultimate responsibility a business or individual has in personal harm caused by illness or injury. The affected plaintiff typically must show the defendant had a responsibility to protect them, that they failed to do so, and that the injury caused was foreseeable. |
| | Product liability decides if someone should be held responsible for harm caused by a faulty product, which, in this case, is a food item. The product must be shown to have been dangerous for its planned use, that the defect existed when it left the source (such as a farm or food packing plant), and that it was the likely cause of the illness and injury suffered. A food product can be found defective if it contained an illness-causing pathogen. |
| | Strict liability suggests anyone who sells a defective and dangerous food item is subject to liability for any physical harm caused, even if all conceivable precautions were taken, and they did not directly cause the problem. |
| | Joint and several liability means anyone in the distribution chain can be found liable together and individually. |
If you have suffered because of a foodborne illness, a food poisoning injury lawyer can help you achieve a positive resolution by going after the compensation you are entitled to under law. They can assess your case and how it relates to the various forms of liability, working to hold responsible parties accountable and protect the public from the same thing happening to others.
Recent Posts from Food Poisoning Blog