Environmental Law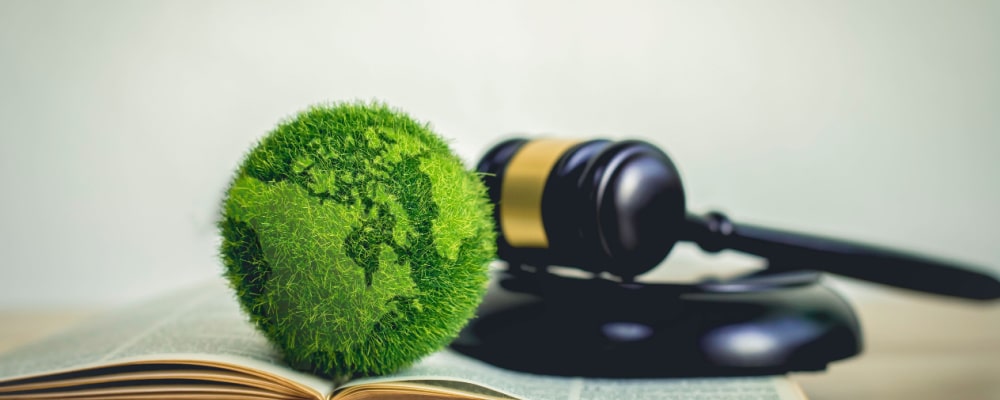 Environmental law is a complex legal field dedicated to the protection and preservation of our natural environment. It encompasses a wide range of laws, regulations, treaties, and statutes that aim to regulate human activities and prevent harm to air, water, land, wildlife, and other natural resources. These laws are crucial in ensuring sustainable development while minimizing negative impacts on the environment.
In today's world where environmental issues are at the forefront of global concerns, navigating through environmental regulations can be challenging for individuals and businesses alike. Therefore, to ensure compliance with these complex laws, and to protect your rights or advocate for change, it is essential to consult with an experienced environmental lawyer.
Lawyer Assistance with Environmental Law Matters
Environmental law covers various aspects related to pollution control, waste management, natural resource conservation, endangered species protection, sustainability initiatives, energy regulation, and climate change mitigation efforts. Here are some key areas commonly addressed by environmental legislation:
Air Quality: Laws governing air quality focus on preventing pollution from factory emissions and vehicle exhaust emissions, helping to control greenhouse gases that contribute to climate change consequences.
Water Pollution Control: Regulations aim to protect water bodies such as rivers and lakes by setting discharge limits for pollutants, ensuring safe public drinking water supplies, and regulating industrial wastewater treatment. They also promote responsible irrigation practices, prevent ocean erosion, and protect marine habitats.
Hazardous Waste Management: Legislation establishes guidelines for handling storage and disposal of hazardous substances, safely reducing potential threats to ecosystems and public health.
Natural Resource Conservation: Laws address measures to protect fragile ecosystems, preserve biodiversity, safeguard forests and wetlands, manage fisheries, promote sustainable extraction of mineral resources, and protect certain lands from unrestricted development.
Endangered Species Protection: Laws designate threatened endangered species and provide measures for their protection, restore populations, and punish harmful hunting and trading activities.
Climate Change Mitigation: Environmental law seeks to combat climate change by setting targets to reduce greenhouse gas emissions and incentivize renewable energy. By doing this they also raise vehicle efficiency standards, promote sustainable land practices, and regulate international treaties. 
The Role of an Environmental Law Attorney 
An experienced environmental law attorney plays a vital role in helping individuals, organizations, or governmental entities understand and comply with environmental regulations. They offer legal guidance and representation in various capacities, including:
Counseling: Attorneys work closely with clients to assess compliance requirements in their specific industry or area of concern. They analyze potential risks and advise on strategies to minimize liabilities, maximize opportunities, and reduce adverse impacts to the environmental community.
Permitting and Regulatory Compliance: To operate within the boundaries of many environmental laws, permits are required, often involving several regulatory agencies, which can be cumbersome for those not familiar with these procedures. Attorneys assist clients to ensure all necessary permits are obtained, maintain ongoing compliance requirements, regularly update company policies and procedures, and adapt to new developments and regulatory changes.
Negotiating Settlements: If your rights have been violated by environmental damage or other forms of wrongdoing, lawyers can play an important role in conducting negotiations, settlement agreements, and seeking terms that compensate those affected.
Environmental Impact Assessments: When embarking on projects that might have significant environmental consequences such as construction developments, mining operations, or energy generation facilities, it is necessary to evaluate potential risks and outline mitigation measures. Attorneys assist clients in performing comprehensive assessments to assess the implications of proposed actions and propose solutions to minimize environmental harm.
The Benefits of Hiring an Experienced Environmental Law Attorney
Hiring an experienced environmental law attorney offers numerous benefits, such as:
Knowledge of Complex Laws: An attorney with extensive knowledge of the field can help interpret the regulations applicable to your case, ensuring full compliance while maximizing legal protections.
Advocacy and Litigation Skills: If needed, attorneys represent clients before administrative bodies in court cases involving environmental disputes, and represent entities harmed by pollution violations and land rights infringement. 
Negotiation Experience: Whether you are involved in settlement negotiations, permit processes, or other regulatory matters, an experienced attorney knows how to effectively negotiate terms that protect your interests while meeting legal requirements.
Risk Assessment and Due Diligence: An attorney can assist in evaluating potential risks associated with a project or business operation concerning compliance shortcomings and fraud possibilities They conduct thorough due diligence, determine necessary precautionary measures, and ensure legal consequences and unforeseen liability are minimized.