Energy Law Attorney Overview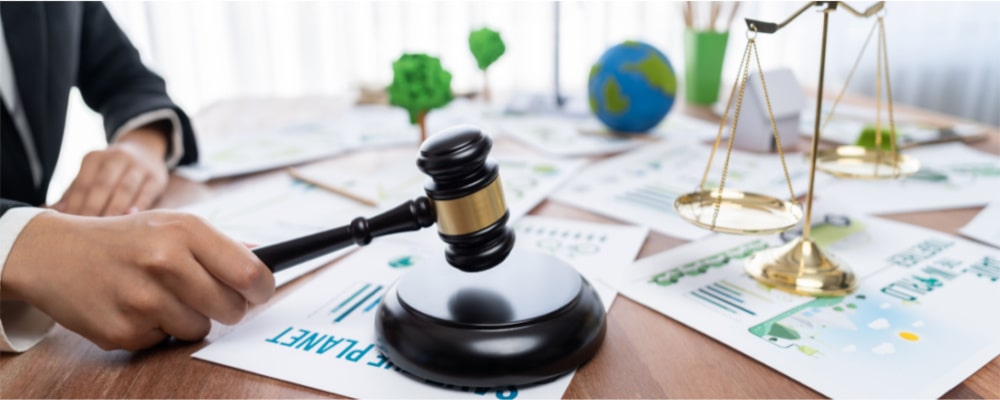 Energy plays a vital role in our everyday lives. From the electricity that powers our homes to the fuel that runs our vehicles, energy is essential for modern society to function efficiently. Energy production, distribution, and consumption are governed by complex regulations known as energy laws. These laws aim to ensure reliable and affordable access to power while promoting environmental sustainability and protecting public health.
Lawyer Assistance with Energy Law 
With advances in technology and growing concerns about climate change and sustainability, having access to experienced energy law attorneys has become essential for a wide range of individuals and organizations.
Energy Companies 
The primary clients for energy law attorneys are traditional fossil fuel companies as well as renewable energy companies operating in sectors such as wind power or solar photovoltaic systems. These companies often face numerous legal challenges related to securing permits for exploration or construction projects, negotiating leases with landowners, and complying with environmental regulations. Other matters may include:
Fossil Fuel Extraction: Landowners who possess mineral rights must negotiate lease agreements with drilling operators when it comes to oil drilling activities on their land. It may be helpful to seek legal guidance when performing title searches, drafting agreements, or executing various risk assessments. 
Renewable Energy Development: Owners of large tracts of land can lease acreage for wind turbine installations or work out power purchase agreements relating to solar farms. An attorney can assist with zoning regulations and permits, while also ensuring environmental impact assessments and interconnection guidelines are adhered to.
Pipeline Construction: Companies that build pipelines often require easements or eminent domain to traverse private property. Easement agreements with landowners help ensure smooth project implementation while preserving the rights of both parties. An energy law attorney can help secure permits and easements, navigate environmental regulations, and negotiate contracts.
Government Agencies
The government plays a significant role in developing regulations and policies related to the energy sector. These agencies include:
Department of Energy (DOE)
Environmental Protection Agency (EPA)
Federal Energy Regulatory Commission (FERC)
State-level bodies enforce complex regulatory frameworks governing areas like emissions standards, resource extraction permits, transmission line placement, cost recovery mechanisms for utility companies, and research grants for renewable technologies.
Real Estate Developers
The growing demand for sustainable infrastructure has led many real estate developers to consider incorporating renewable energy systems into their projects. Examples include developers building offices equipped with solar panels or housing complexes designed around geothermal heating and cooling systems. In such cases, energy law attorneys play a crucial role in:
Negotiating Contracts: Attorneys assist real estate developers by reviewing power purchase agreements from alternative energy providers before entering into long-term arrangements.
Sustainable Construction Compliance: Attorneys advise clients on sustainability certification programs that encourage using renewable energies during design and construction phases as well as long-term building operations.
Government Incentives: Energy lawyers help developers leverage financial incentives and tax breaks provided by national or local governments to encourage renewable energy usage, such as tax credits.
Nonprofit Organizations: Environmental groups and advocacy organizations promoting sustainable development often require legal representation to advocate for policies that further their missions. 
The Role of an Energy Law Attorney 
Navigating through the intricate web of regulations governing the energy industry can be challenging for businesses and individuals. An experienced energy lawyer understands the complexities surrounding these laws and can provide valuable guidance on how best to navigate them while optimizing business operations or personal objectives. Legal professionals help both individuals and businesses to negotiate contracts, develop energy projects, and comply with environmental regulations. Additionally, energy lawyers can provide effective representation in the courtroom when necessary.