Cannabis Business Attorneys Overview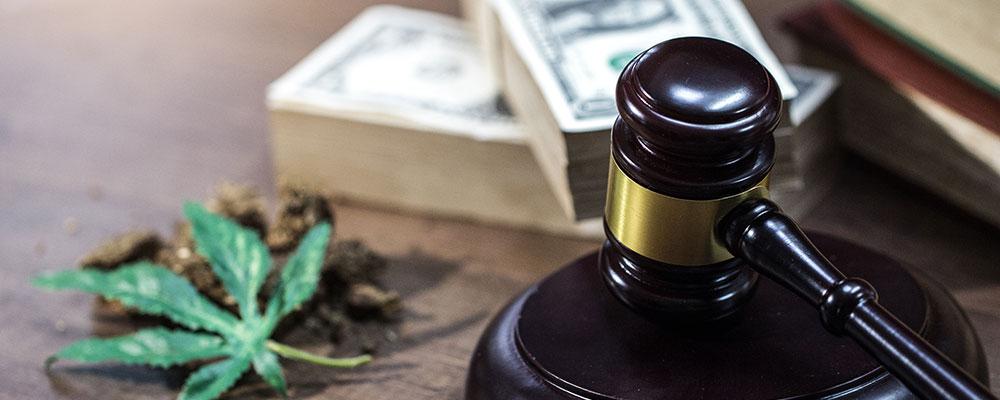 Marijuana Industry Lawyers Help Cannabis Business Owners
Recreational and medical marijuana are now legal in nine states (Alaska, California, Colorado, Massachusetts, Maine, Nevada, Oregon, Vermont and Washington).
20 other states (Arkansas, Arizona, Connecticut, Delaware, Florida, Illinois, Maine, Maryland, Michigan, Minnesota, Montana, New Hampshire, New Mexico, New York, North Dakota, Ohio, Oklahoma, Pennsylvania, Rhode Island, West Virginia) have approved marijuana for medical use only.
In an ever-growing number of areas across the United States, marijuana business opportunities exist in dispensaries, manufacturing, cultivation, distribution, testing, and more. If you want to start a cannabusiness, it is critical you know all the steps involved. Attorneys who focus on the industry can assist each step of the way and ensure that your business works within the framework of constantly evolving regulations.
You do not want your business to rely on guesswork. You want representation that knows the complete ins and outs of local, state, and federal laws and how they relate to your enterprise.
What to Do First
It is a good idea to learn all you can about the industry, both locally and nationally, to decide what kind of business you want to open. While cannabis dispensaries are the operation most visible to the public, there are many other links in the cannabis supply chain with significant money-making potential.
A marijuana business lawyer can assess your cannabis business plan to make sure you understand the statutes regarding the sale, production, or distribution of legal cannabis, whichever applies. They will help you decide whether forming a partnership, limited liability partnership, or corporation makes the most sense, and what type of financing is best, based on any restrictions in your state.
An attorney can also assist with the preparation of applications for all necessary permits and licenses, which is a complicated process that you are best served not handling on your own.
Commercial Cannabis Activity

Following local ordinances is of the utmost importance, including when it comes to sensitive use zones, which impact the distance allowed between cannabis businesses and schools, parks, and libraries.
Opening a cannabusiness often means licensure at both the state and local level, and regulatory permits add more complexity. Marijuana business attorneys can help navigate the path to full regulatory compliance, and also work with you to establish successful long-term hiring and accounting practices.
Because of continued federal prohibition of marijuana, banking cannabis profits remains a complicated issue, and one an attorney can walk you through, in addition to full tax compliance to ensure your record-keeping will hold up against an IRS audit.
How to Maintain Compliance
Because legalized commercial marijuana is still in its infancy, regulatory changes occur often, and agencies tasked with monitoring the industry come down hard on those not in adherence. An attorney can help you stay compliant by providing constant updates on any applicable legal alterations. They may also assist in the development of best practices for staff training and bookkeeping, so there are no issues if a regulatory inspector pays a surprise visit.
Beyond standard fire, electrical, and plumbing codes, a lawyer can help with regulations specific to the industry, including marijuana waste and chemical disposal and smoke regulation.
If you have a compliance issue, you want it taken care of quickly so it does not impact your business. An attorney or law firm can put a plan of action in place and help see it to fruition in an expedient manner, so your business and its finances are protected.