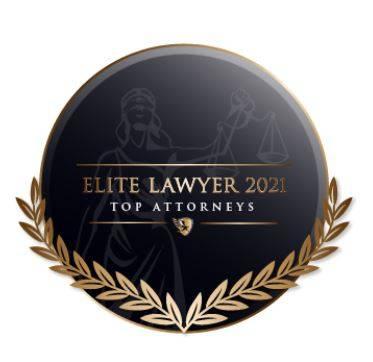 The online marketplace continues to grow at an extremely rapid pace. This growth has many advantages for businesses across all industries. However, it also poses intimidating challenges. It is easy for law firms to get lost in the crowd when potential customers are searching for an attorney online. Displaying badges on your site is a powerful method to combat this obstacle and stand out amongst the competition.
Search Engine Optimization (SEO) and Badges
Search engine optimization has become an essential factor of marketing for any successful business. SEO enhances sites visibility and ranking in online searches related to your business. Law firms are faced with immense competition when attracting traffic to their websites. While a law firm can certainly utilize tools like paid search ads, they cannot commission a search engine like Google to garner higher search rankings. Instead, it is recommended that they take advantage of opportunities like our Elite Lawyer Award Badge to strengthen their search engine visibility and generate increased traffic to their site.
Achieving a badge is the first step. There are a wide variety of badges that you could feature on your site to improve your visibility, accessibility, and attraction online. Professional accreditations are related to the company's specific work, allowing a law firm to display its credentials provided by higher associations, like a state bar association. Security badges assure consumers that their payment information will be kept safe. Social media badges allow customers to readily access a law firm's social media platforms, driving more traffic to pages such as Facebook and Linkedin. If a law firm wants to showcase its established trust and success, award badges may be the best option.
The awards can be at the local or national level and have the potential to instill confidence in prospective customers. Placement of the badge can play a significant role in its success in helping to attain higher traffic to a site. Many potential customers who visit a law firm's site online will likely seek out the firm's contact information. With this in mind, it may be beneficial to place the badge near this information. On the other hand, there is also the option of creating a separate page for these badges to showcase an attorney's credentials, achievements, and social media.
Badge Benefits
Trust is one of the most critical factors when a client is choosing an attorney. The Elite Lawyer badge can help achieve a sense of reliability and dependability for a law firm's overall brand. Additionally, this badge provides a visual reassurance to visitors in contrast to the vast amount of text necessary for a complete law firm site. The badge will often be processed faster by visitors than multiple pages of legal text. An expertly designed Elite Lawyer badge can assist in drawing customer attention and increased clicks on a website.
Once you receive your Elite Lawyer Award, you can download the badge's readily available HTML code for your unique Elite Lawyer badge. The customized badge includes your name, the year, and your primary area of practice.
Sources:
https://www.lawtechnologytoday.org/2017/08/using-website-badges/
https://www.elegantthemes.com/blog/resources/why-a-website-badge-could-increase-your-traffic-and-how-to-create-one