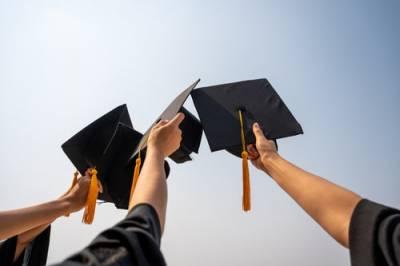 Elite Lawyer is excited to announce that the biannual Elite Lawyer Scholarship winner has been selected for the Fall 2021 semester. Claire Rosenberger, a pre-med student at the University of Arizona, inspired readers with her essay detailing her aspirations for more accessible healthcare throughout Spanish-speaking communities. Ms. Rosenberger was selected out of a large group of qualified student applicants for her appreciation and dedication to her community.
About the Elite Lawyer Scholarship
Since the fall of 2020, Elite Lawyer has been awarding scholarships to community-dedicated students. Elite Lawyer offers this scholarship in an effort to help young students who display a passion for community service and leadership. Elite Lawyer recognizes the financial obstacles today's college students face and offers eligible students the chance to win a $1,000 scholarship. We are currently accepting applicants for the Spring 2022 scholarship.
The scholarship requires students to respond to the question: "What positive change are you working to bring to your community this year?" The students may opt to submit a 500-word essay or a 2-minute video presentation. Applicants must have a clear passion for making an impact in their community, provide an outstanding level of communication, and demonstrate creativity and thoughtfulness through their submission.
About the Fall 2021 Winner
The Elite Lawyer Scholarship will assist Claire in her final year of undergraduate studies at the University of Arizona. Soon after graduation, Claire plans to attend medical school. Claire is devoted to her community and plans to continue such service even after completing her studies.
A member of the Arizona Global Health Project (AZGHP), Claire was on her way back to the United States with several other studies from Puerto Penasco when their trip was halted by a devastating car accident. As she and other bystanders assisted and tended to the women involved in the crash, Claire could not help but notice the immense delay in arrival by emergency medical aid. This experience brought the issue of certain communities' inaccessibility to healthcare to the forefront of Claire's attention.
Ms. Rosenberger has become a passionate advocate for underserved communities. She recently interned at Banner UMC, where she gained personal experience working with members of diverse backgrounds across the Southwest. Claire, who is bilingual, has earned an appreciation and understanding of the effect language barriers have on patient care and the importance of Spanish-speaking healthcare providers.
Contact Elite Lawyer
Elite Lawyer is an award-based, peer-nominated attorney directory that recognizes high-achieving lawyers committed to the legal profession and their communities. Elite Lawyer is proud to support young leaders pursuing higher education and striving to make a difference in their communities.
To find more information about the scholarship program please visit: https://www.elitelawyer.com/elite-lawyer-scholarship
To find more about how to be nominated an Elite Lawyer, visit: https://www.elitelawyer.com/