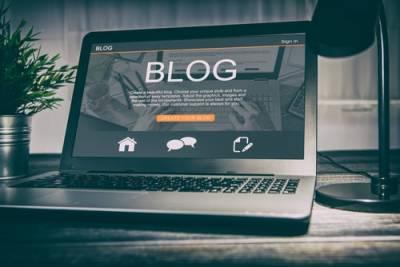 As an attorney, you understand the importance of marketing your law firm. You know that connecting with potential clients and generating leads is essential to growing your practice. But what are the best ways to do so? While there are many options available, one of the most effective methods is blogging. By maintaining a regularly updated blog on your law firm's website, you can provide more insight into the legal issues you can help your clients address, discuss relevant news stories, and let people know about the approach you take to different practice areas. Here are just a few of the benefits blogging can offer attorneys and law firms:
Blogging Helps You Rank Higher in Search Results
One of the main benefits of blogging is that it helps improve your search engine rankings. Regularly adding to the content on your website will cover more topics related to your practice areas. Google or other search engines will have more pages to choose from when providing people with answers to the questions they are searching for. This will make your website more likely to rank high in search results for people who are searching for information about the legal issues you can address, and potential clients will be more likely to find and contact you.
Blogging Provides a Venue to Showcase Your Knowledge
Another benefit of blogging is that it allows you to inform people about various legal concerns that you can address. When you blog about topics related to your practice areas, you can show that you are an authority on these topics and that you have the skills needed to provide quality legal representation to those who need it. This can help attract potential clients who are looking for an attorney with specific knowledge and experience.
Blogging Keeps Your Website Current and Fresh
When you add new content to your website on a regular basis, it shows people that your law firm is active and that you stay up-to-date on topics people care about. By blogging about news stories, changes to the laws, or other developments that may affect different types of cases, you can show that you have a strong understanding of the issues that affect your clients. This can give you a competitive edge over other law firms that have outdated websites or that have not put forth the time and effort to stay up-to-date on important issues.
Blogging Helps You Build Relationships With Others
Blogging may help you build relationships with other attorneys, as well as people who share information online. When you comment on other lawyers' blogs and share their content and your own blogs on social media, you will encourage regular communication that will help you continue to promote your law firm. Guest blogging on other websites is also a great way to increase your reach and build relationships with other lawyers in your community and websites that provide people with information about the law. These ongoing relationships could lead to referrals down the road, as well as more traffic to your website.
Promote Your Law Firm's Blog With the Help of Elite Lawyer
As you can see, blogging offers many benefits for attorneys and law firms. If you are not already blogging, now is the time to start. At Elite Lawyer, we provide solutions to help lawyers promote themselves. A listing in the Elite Lawyer directory can link back to your website, encouraging people to visit the site, read the blogs you have published, and learn more about your services. The Elite Lawyer badge can also be added to your website and social media accounts, letting people know that you can provide them with outstanding service that will meet their needs. To learn more about how Elite Lawyer can help you connect with potential clients, please get in touch with us at 833-403-5483.