Vaccination Injury Attorney Overview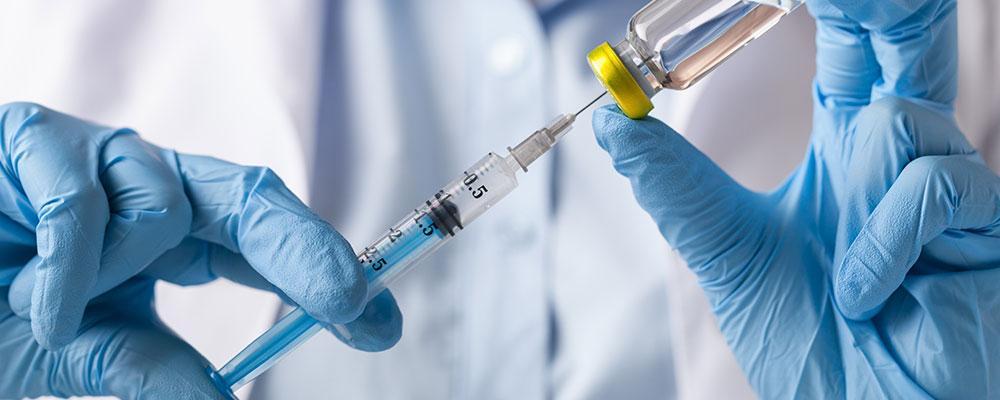 Lawyer Representation For People Injured By Vaccines
Modern medicine has effectively eliminated many diseases which once caused a great deal of suffering and death for people all over the world. Vaccines have brought many benefits to the world, but many people may not be aware that these medications can sometimes cause serious injuries to people who receive them.
If you have contracted a disease or infection or suffered an injury after receiving a vaccination, you may be eligible to receive compensation through the National Vaccine Injury Compensation Program (VICP). An experienced attorney can assist in filing a vaccine injury claim and helping you recover compensation for your damages.
Vaccines and Injuries
While vaccines are generally safe, and they can reduce or eliminate the possibility that a person may contract certain diseases, they can also sometimes cause serious side effects that can result in a great deal of pain and suffering, disability, and even death. Some common vaccines that can cause injuries include:
Influenza - Traditional flu shots and vaccinations for diseases such as swine flu (H1N1) have been known to cause conditions such as Guillain-Barre Syndrome (GBS), chronic inflammatory demyelinating polyneuropathy (CIDP), brachial neuritis, and acute disseminated encephalomyelitis (ADEM).
Hepatitis - Vaccines for Hepatitis A and B have been associated with allergic reactions, anaphylactic shock, GBS, and Shoulder Injury Resulting from Vaccine Administration (SIRVA).
Diphtheria-Tetanus-Pertussis (also known as DTaP, TDaP, or DPT) - This common children's vaccine may lead to reactions such as high fever, breathing problems, seizures, brain damage, and encephalopathy.
Measles-Mumps-Rubella (MMR) - This vaccine has led to severe health issues such as encephalitis, arthritis, seizures, bleeding disorders, deafness, and brain damage.
Prevnar - This pneumococcal vaccine is often required to be administered to young children, but it has led to pneumonia, lung infections, and intestinal inflammation.
Chickenpox - The varicella vaccine has been associated with encephalitis and other brain disorders, low blood count, seizures, and pneumonia.
While vaccines provide a benefit to most people, the chance of injury exists, and the United States government has addressed this through the VICP, which allows those who have been injured to file a claim with the U.S. Court of Federal Claims. Claims must be filed within three years after symptoms from the injury first appeared, or within two years after the death of a person which occurred as the result of a vaccination. A claimant may be awarded payment for past and future medical treatment, lost wages, and pain and suffering.
If you have been injured after receiving a vaccine, it is important to work with an attorney who is experienced in filing claims through the VICP. A skilled lawyer will be able to help you demonstrate that a vaccine was the cause of your injury and work to obtain the compensation you need.