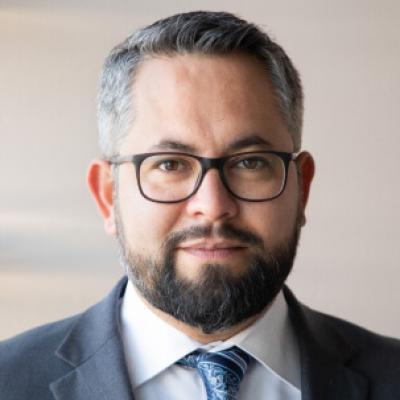 Cid R. Kallen
Yuma Criminal Defense Attorney
---
Practice Areas
Criminal Defense, Criminal Law Federal, Domestic Violence, Drug Crime, Marijuana, DUI / DWI, Extreme DUI, Felony DUI, Sex Crime, Retail Theft, Burglary, Violent Crimes, White Collar Crimes, Weapon Charges, Internet and Cyber Crimes
Main Office
Territorial Law Attorneys
113 W Giss Parkway
Yuma, AZ 85364
Phone: 928-766-4705
About Cid R. Kallen
Cid R. Kallen, Cid is one of the two managing partners at Territorial Law. Since earning his J.D. and being admitted to practice law in Arizona, Attorney Cid R. Kallen has established a successful legal career thanks to his diverse background and extensive professional experiences.
Before attending law school, Cid served in the United States Marine Corps in various positions between 1999 and 2004. During the latter half of his military service, Cid enrolled in Southern Illinois University Carbondale and earned his B.S. in Electronics Systems Technologies. He also completed Duquesne University School of Law and China University of Political Science & Law's Chinese Law Program in Beijing in 2007. Throughout law school, Cid held various legal positions, serving as a judicial intern for Judge Samuel A. Thumma, Superior Court of Arizona and as a legal intern for the City of Glendale's Prosecutor's Office. After graduating in 2009, he joined the Office of the Legal Defender in Yuma County as an assistant legal defender. He went on to serve as Assistant Federal Public Defender with the Federal Public Defender, District of Arizona.
In 2013, Cid founded his own private practice, Kallen Law, P.L.L.C. based in Yuma. Since then, the firm has grown into what is now Territorial Law, L.L.C. Cid manages a significant caseload while performing duties as the managing partner, including business development, staff and personnel management, and daily office work.
When representing clients, Cid's highest priority is to inform and educate them. His goal for each client is to fully understand their situation and the law as it applies to their case. He works tirelessly to master the details of every case, striving to learn the facts and applicable law better than anyone else in the courtroom.
Education
Duquesne University School of Law
China University of Political Science & Lawu2019s Chinese Law Program
Southern Illinois University Carbondale, B.S.

Bar Associations
State Bar of Arizona

Honors & Awards
National Academy of Family Law Attorneys u2013 Nationally Ranked Top 10 Under 40-2017
The Expert Network u2014 Distinguished Lawyer designation-2017
American Institute of Family Law Attorneys u2014 10 Best for Exceptional and Outstanding Client Service, 2016-2017
CALI u2014 Excellence for the Future Award- Present
Phoenix Law Review Faculty Advisoru2019s Award, Recipient-2009
Navy Achievement Medal-2004
Navy Unit Commendation-2003

Professional Associations
Arizona Independent Redistricting Commission, Commissioner, 2013
State Bar of Arizona, Standing Appointments Committee, Member, 2012
State Bar of Arizona, Bar Leadership Institute, Selection Committee, 2016
Arizona Attorneys for Criminal Justice, Member, 2016
Arizona Association for Justice, Member, 2018
Los Abogados Hispanic Bar Association, Member, 2006
Arizona Supreme Court, Admission to Practice

Cid R. Kallen in Social Media