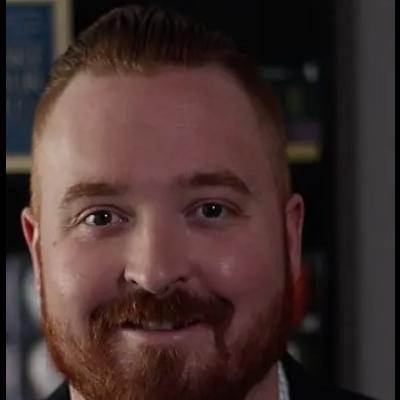 Mark Reel Jr
Riverside Family Law Attorney
---
Practice Areas
Domestic Violence, Divorce & Family Law, Child Custody, Child Support, Divorce & Separation, Fathers' Rights, Military Divorce, Same Sex, Spousal Support, Prenup / Postnup, Parenting time / Visitation, Grandparents, Parentage / Paternity, Property Division, Orders of Protection, Collaborative Law, Family Law
Main Office
Reel Fathers Rights PLC
2280 Wardlow Cir, Suite 290
Corona, CA 92880
Phone: 951-223-1058
Fax: 951-346-3112
About Mark Reel Jr
Mark is a licensed attorney with the State Bar of California. Headquartered in Corona, California, Mark strives to provide effective, quality legal representation for men in the Riverside, San Bernardino, and Orange Counties with a focus on building strong personal relationships to help guide men through the most challenging chapters of their lives.
Prior to founding Reel Fathers Rights, Mark spent nearly a decade as a sports and fitness industry executive, working for multiple Major League Baseball Franchises, and one of the biggest fitness brands in the country, as well as founding and operating multiple startups in the sports and fitness spaces.
After going through his own child custody struggle, Mark found his passion and turned back to the law and founded Reel Fathers Rights PLC, a law firm devoted to helping men navigate the California Family Law Courts. Since launching his legal practice, Mark has focused solely on representing men in Divorce, and Child Custody proceedings in Riverside, Orange, San Bernardino Counties.
Mark is the Author of the soon-to-be-released book, "The Fathers' Rights Playbook: How Men Can Successfully Navigate the Family Courts, and also hosts a weekly live show, "STATE of the FAMILY COURTS", which is presented by The Fathers Rights Movement every Thursday night at 5pm PST/8pm EST.
Mark has been recognized both nationally and locally by organizations, including being named an Elite Lawyer and a Top Family Law Attorney and Top Child Support Attorney in Riverside. He is a member of the American Bar Association Family Law Section, The International Counsel on Shared Parenting, and Phi Alpha Delta Legal Fraternity.
Education
Chicago-Kent College of Law, J.D.-2017
Valparaiso University, M.S.-2014
Indiana University, B.S.-2013
Ancilla College, A.S.-2011

Bar Associations
State Bar of California

Honors & Awards
Top Family Law Firm in Riverside, Expertise-2022
Top Family Law Firm in Riverside, Expertise-2021
Top Child Support Lawyer in Riverside, Expertise-2022

Professional Associations
American Bar Association - Family Law Section, 2021
International Counsel on Shared Parenting, 2021