Protecting the Rights of Federal Employees
We assist FEDERAL employees who are facing DISCIPLINARY ACTION, and we can help you protect your FEDERAL career! We provide nationwide representation in MSPB hearings and appeals. Contact us now for a free consultation!
SERVING THOSE WHO SERVE IN GOVERNMENT

DALLAS OFFICE | ATLANTA OFFICE | WASHINGTON D.C. OFFICE
CALL TODAY FOR A FREE CONSULTATION
866-801-1614
Merit Systems Protection Board Attorneys Overview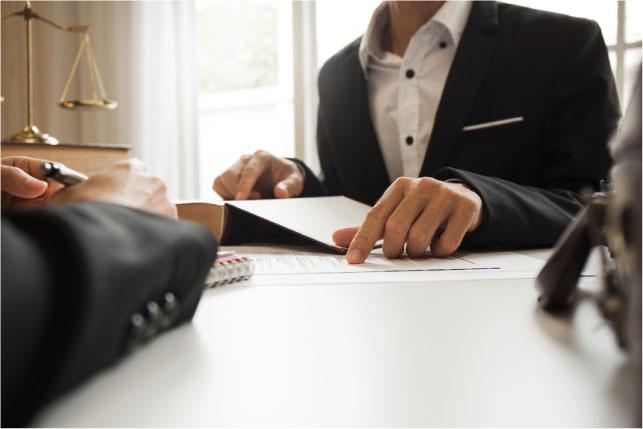 Lawyer Representation in MSPB Hearings and Appeals
In the United States, employees have certain rights, and they are protected against discrimination and wrongful termination. While employees of private companies have certain avenues they can use to seek relief if they face adverse employer actions, the procedures are different for employees of the federal government. One method that employees may use in federal employment law cases is an appeal to the Merit Systems Protection Board (MSPB).
During MSPB hearings and appeals, it is essential to work with an employment law attorney who understands federal laws and regulations and has experience representing clients in federal employment and labor disputes. A skilled lawyer can ensure that an employee's rights are protected and advocate for their interests.
What Is the MSPB?
The Merit Systems Protection Board is part of the Executive branch of the federal government, and its purpose is to protect the rights of federal employees and ensure that the merit systems used by government agencies are applied properly. Employees who face adverse personnel actions may appeal these actions to the MSPB and request a hearing to contest these actions.
Merit Systems Principles
The MSPB follows certain principles that describe how federal employees should be managed. These include:
| | |
| --- | --- |
| | Employees should receive equal pay for equal work, and agencies should consider the rates paid by employers in the private sector for equivalent work. |
| | Employees should be free from discrimination, and their privacy and constitutional rights should be protected. |
| | Whistleblowers who report violations of rules or laws, mismanagement of employees, wasted resources, abuses of authority, or dangers to public health or safety should be free from the threat of retaliation. |
Prohibited Personnel Practices
The MSPB has identified certain practices that are not allowed, and an appeal of an adverse action may demonstrate that the action violated these prohibitions. Prohibited practices include:
| | |
| --- | --- |
| | Discrimination because of an employee's race, religion, sex, age, disability, or political beliefs, or because of personal conduct that did not have an effect on an employee's performance or that of their coworkers. |
| | Attempts to influence an employee's political activity. |
| | Taking or threatening adverse personnel actions because an employee acted as a whistleblower or refused to obey orders that would break the law. |
Employees who face disciplinary action related to their performance or alleged misconduct have the right to due process. An employee who has been fired, suspended, or demoted may appeal these actions to the MSPB, asking the board to take corrective action. These actions may include disciplining those who have committed prohibited practices, staying personnel actions, or ordering remedies such as the restoration of an employee to their previous position and pay grade, the removal of adverse actions from their file, and the payment of compensatory damages or legal fees.
Contact a MSPB Attorney
If you are a federal employee facing adverse actions, including those related to alleged performance issues, discrimination, or whistleblower retaliation, you should contact a federal employment law attorney. The Devadoss Law Firm, P.L.L.C can help you understand your rights, your options for a hearing or appeal with the MSPB, and the steps you should take to protect your career. Contact us at 866-801-1614 for a free consultation.