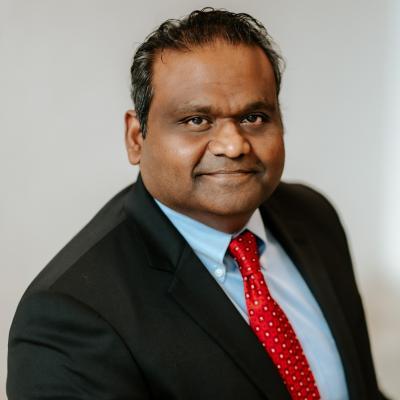 Founding Member
Elite Lawyer Since 2017
Bobby Devadoss
Nationwide Federal Employment Law Attorney
---
Practice Areas
Discrimination, Labor Law / Unions, Sexual Harassment, Whistleblower-Qui Tam, Merit Systems Protection Board Attorneys, Federal Office of Workers' Compensation Programs, Federal Labor Relations Authority (FLRA), National Labor Relations Board (NLRB), Civil Rights, Constitutional Law
Main Office
The Devadoss Law Firm PLLC
14651 Dallas Parkway
Dallas, TX 75254
Phone: 469-522-3089
About Bobby Devadoss
Bobby Devadoss represents federal employees from across the United States for disciplinary proceedings, civil rights advocacy, and work injury claims. He has worked heavily with organizations such as the Merit Systems Protection Board (MSPB), Equal Employment Opportunity Commission (EEOC), and Office of Workers' Compensation Programs (OWCP) - a division of the U.S. Department of Labor.
Before starting his own law firm, Attorney Devadoss was a federal labor attorney with the Federal Labor Relations Authority (FLRA) and the Federal Aviation Administration (FAA). Bobby maintains federal employment law offices in Dallas, Washington, D.C., and Atlanta.
Bar Associations
American Bar Association
Texas State Bar

Honors & Awards
Lead Counsel, 2017
Best Attorneys Online, 2017
Lead Counsel Rated
Avvo Excellent Rating

Offices / Locations
The Devadoss Law Firm PLLC
14651 Dallas Parkway
Dallas, TX 75254
Phone: 469-522-3089
The Devadoss Law Firm PLLC
235 Peachtree Street Northeast, Suite 400
Atlanta, GA 30303
Phone: 404-478-7885
The Devadoss Law Firm PLLC
1629 K. Street
Washington D.C., DC 20006
Phone: 202-349-3953
Leave a Message
Provide some details about your situation, but remember not to include sensitive information. An attorney-client relationship is only formed once an attorney formally agrees to represent you.
NOTE: Fields with a
*
indicate a required field.