DUI Defense Attorney Serving Clients in Tucson, AZ and Pima County
If you have been arrested for DUI or a related offense in Arizona, Attorney Michelle Behan can help you avoid conviction and harsh consequences.
ARIZONA CRIMINAL DEFENSE LAWYER FOR DUI CASES

SERVING PIMA COUNTY AND SURROUNDING AREAS
CALL TODAY FOR A FREE CONSULTATION
1-877-MISS-DUI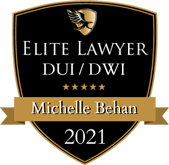 Tucson, AZ DUI Defense Lawyer
Attorney Representing Clients Facing Charges for Driving Under the Influence in Pima County
In Arizona, a conviction for driving under the influence of alcohol or other drugs can have serious consequences, including jail time, costly fines and fees, restrictions on driving privileges, and a public criminal record. However, a DUI arrest does not have to mean that a conviction is inevitable. Defendants have the right to the services of a qualified attorney who can help them protect their rights and avoid excessive hardship.
At The Behan Law Group, P.L.L.C., we believe that anyone who has been charged with a DUI deserves a fighting chance in court. Attorney Michelle Behan will work to aggressively defend your innocence with a thorough review of the evidence and a strategy tailored to your case, and if you are convicted, she will negotiate for a fair sentence that allows you a second chance and keeps penalties to a minimum.
DUI Law in Arizona
According to the Arizona Transportation Code, DUI is defined as driving or having physical control of a motor vehicle while under the influence of alcohol, drugs, or a combination of intoxicating substances. A driver can be arrested if test results indicate that their blood alcohol concentration (BAC) is above the state's legal limit of 0.08, or if a law enforcement officer has probable cause to believe that they are intoxicated. If you are arrested for DUI for the first time, you face possible class 1 misdemeanor charges with a sentence that may include at least 10 days in jail, over $1,000 in fines and fees, temporary suspension of your driver's license, and the required installation of a certified ignition interlock device in your vehicle for a year.
An attorney can help you fight these charges with a number of defense strategies depending on the circumstances of your case. For example, your attorney may be able to demonstrate that the law enforcement officer lacked reasonable suspicion to pull you over or probable cause to place you under arrest, or that the officer infringed upon your constitutional rights to freedom from self-implication and unreasonable search. Your lawyer may also be able to demonstrate errors or inconsistencies in the chemical testing process used to determine your BAC. A strong defense may help you to avoid conviction altogether, or avoid some of the harsh penalties that often come with a conviction.
Pima County DUI Defense Attorney for Special Circumstances
In addition to representing those who are facing DUI charges for the first time, The Behan Law Group, P.L.L.C. also serves clients who are facing the following charges that may result in greater penalties:
| | |
| --- | --- |
| | Extreme and super extreme DUI, which applies in cases when a chemical test shows a BAC of 0.15 or higher. This offense can result in a longer jail sentence and larger fines. |
| | Repeat DUI offenses within 84 months (7 years) of a prior DUI conviction. In addition to greater legal penalties, a driver convicted for a second offense can also have their license revoked for a year. |
| | Aggravated DUI, including a third or higher offense within 84 months, an offense while a driver's license is suspended or revoked, or an offense while a passenger under the age of 15 is in the vehicle, among others. An aggravated DUI is considered a felony, and a conviction can result in months or years in prison. |
| | Underage DUI for drivers below the legal drinking age of 21, who can face penalties if they are found to have any alcohol in their system while operating a vehicle. |
| | CDL holder DUI, which can be charged if the driver has a BAC of 0.04 or more while driving a commercial vehicle, and can result in temporary or permanent revocation of a commercial driver's license. |
Contact a Tucson, AZ DUI Defense Attorney
For a free consultation with a defense attorney who will fight hard on your behalf, contact The Behan Law Group, P.L.L.C. at 520-220-5047, 1-877-647-7384, or 1-877-MISS-DUI. We represent clients in Tucson and the surrounding areas in Pima County, Cochise County, Santa Cruz County, Maricopa County, Graham County, and Pinal County.