Spring 2022 Elite Lawyer Scholarship Winner
Abigail Reeves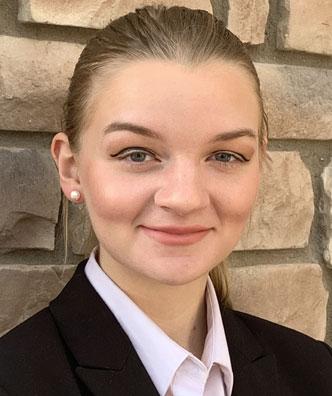 Abigail's essay was selected over 50 other applications from students across the country. Each semester, the Elite Lawyer Scholarship provides awards to students who share our desire to help others and contribute to their community. Elite Lawyer is honored to select a passionate and enthusiastic student as our Spring 2022 winner.
Read Abigail's Essay:
My elementary school library was the most exciting place in the world to my seven year old self. Not as exciting as Disneyland or Sea World, but still exciting enough that I always wanted to be the first one in whenever my class went for our weekly book browsing. When my mother revealed to me that not everyone my age was able to go to a library each week, the exhilaration was replaced with concern. I was always told that reading was important and good for your brain. It was drilled into my head every time I talked to my school's librarian. The fact that other kids weren't granted this privilege saddened me, and made me appreciate reading even more. This combination of sadness and appreciation stemmed into a passion of providing the community with books to read. I'm passionate about bringing this change to my community this year so that others can explore the world and all of the knowledge that it has to offer.
I'll provide this need to my community by getting a library put together for an organization called A New Leaf. This organization provides a safe place for homeless families and families that escaped abuse to go while looking for a new life. The majority of these families included children ages five to seven. This is the age where most children start learning to read, so the library at the home would be a significant source of resources for this. Unfortunately, their library was fairly sparse, and most of the books weren't fit for their reading level.
I'll take it upon myself to collect 300 books from my neighborhood, order library cards and pockets for all of them, and stamp them all for library checkout. I'll also purchase extra decorations and shelves myself for the library. The passion for providing my community with books to read will not stop there. While I do not have the funds or time to pursue another big project like the one described above, I'll still do what I can to provide the need to read in my community. I'll regularly donate books I don't read anymore or that I want to share to my local libraries and second hand stores. I'll also regularly support small bookstores by purchasing books from them and telling others about them on my social media. When I graduate and have the time and resources again, I also want to create a small library in my neighborhood that anyone can borrow books from, and place their own favorites in.
Everyone deserves to have books to read because everyone deserves to learn how they can make their community better. Reading is one of the most efficient and effective ways for others to expand their minds. Books are a widely available resource that everyone deserves to have access to. And if I am able to be a catalyst for supplying them by whatever means I can, then the need to read will always be something I'll provide.