Spring 2023 Elite Lawyer Scholarship Winner
Grace Ralstin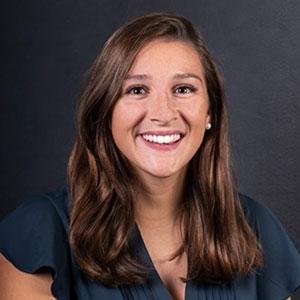 The Elite Lawyer Scholarship recognizes students who share our desire to help others and contribute to their communities. Grace's essay could not have better described what the scholarship is all about. Her extensive involvement with the Red Cross and other non-profit organizations is truly extraordinary. Thank you and congratulations, Grace.
Read Grace's Essay:
What positive change are you working to bring to your community this year? Everyone experiences loss at some point in their lifetime. However, most people do not experience a level of loss that is as severe as losing your home, all your belongings, and sometimes your loved ones at once. Nothing on this planet is more powerful than a natural disaster, making them one of the most significant national security threats the United States faces annually. I could never fathom losing everything I owned and being forced to start over without help.
Furthermore, being aware of my privileges, such as having homeowners insurance and easy access to external resources, encouraged me to start volunteering for the American Red Cross. From studying public policy, I am mindful that people of lower socioeconomic status suffer the worst from the effects of natural disasters. Since July 2022, I have volunteered as a caseworker, which allows me to help people who a natural disaster has impacted by planning their recovery with them. People are often in denial or shock when they experience their home being affected by a natural disaster, the most common being house fires. When people are in denial, they have no idea where to begin with getting their life back on track, whether it be finding a place to live, replacing their belongings, dealing with injuries or the death of a loved one, and so forth. I help people by asking them questions; with the answers I receive, I navigate the resources that adapt to their immediate needs. In addition, I give people internal and external referrals, whether for spiritual care or mental health services, food banks, shelters, or clothing vouchers.
Volunteering for the American Red Cross has been one of the most rewarding and humbling experiences I have ever had. I am extremely grateful that I have the opportunity to help people make decisions that are in the best interest of their recovery and try to prevent post-natural disaster homelessness as much as possible. My experience volunteering locally in my community has motivated me to become more involved in helping people recover from natural disasters at the federal level of government. After interviewing and accepting an internship offer, I am currently a National Security Emergency Preparedness Plans and Policy Intern for the Federal Communications Commission. In May 2023, Guam was impacted by a large-scale natural disaster called Super Typhoon Mawar. I had the opportunity to help take the steps in the emergency planning process, so Guam and other United States territories could recover as quickly as possible. With the collaboration between the FCC and other federal agencies such as FEMA and CISA, the FCC activated a Disaster Information Reporting System (DIRS). This element of emergency preparedness helped Guam and the Commonwealth of the Northern Mariana Islands by contributing various communications providers to report the status of the conditions and communicate important information during the crisis. Therefore, natural disaster planning fulfills my passion for alleviating human suffering and increasing the quality of life for those in need.