Real Estate Attorney Overview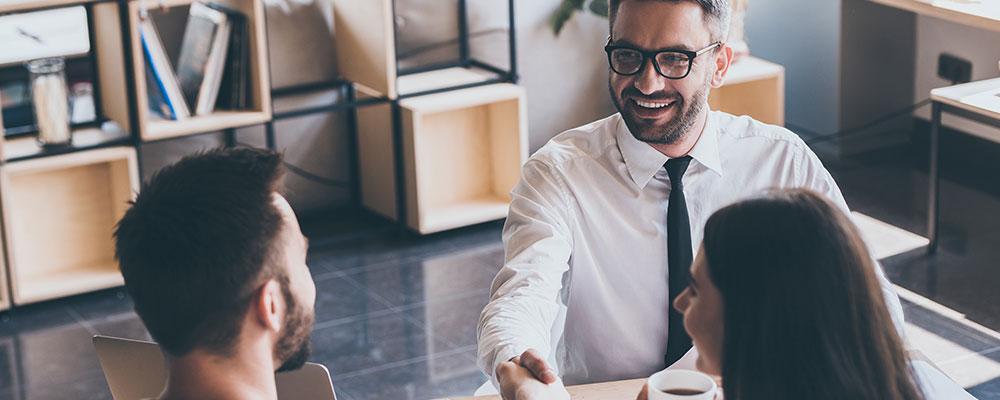 Lawyer Representation in Real Estate Transactions
When buying, selling, or leasing residential or commercial property, it is extremely important to consult with a real estate attorney. Real estate transactions can be very complex, and they can involve multiple different types of legal issues that not only affect the buyer and seller, but also city or county governments, owners of nearby properties, utility companies, and others. By working with a skilled attorney throughout the transaction, a buyer or seller can avoid legal issues that may affect them in the future while ensuring that they are getting the most out of their investment.
What Does a Real Estate Lawyer Do?
A real estate attorney can address any issues that arise throughout the purchase or sale of a property. They can also assist residential or commercial landlords or tenants, ensuring that their leases will provide them with the protections they need. They work to make sure no important factors are missed and that real estate transactions are completed as intended.
Below are a few of the services real estate attorneys provide to their clients:
Negotiating Agreements
During a real estate transaction, an attorney can help their client negotiate favorable terms that will protect their interests. When making or accepting an offer, an attorney can ensure that a purchase contract addresses any issues that could affect the sale, including contingencies requested by the buyer or seller. A lawyer can also help determine the best ways to handle issues that may come up prior to the closing. For example, defects may be uncovered during a property inspection, and the parties may need to decide whether the seller will make repairs or whether the purchase price will be adjusted to reflect the costs related to these matters. A real estate attorney can provide legal guidance to make sure a buyer or seller understands their rights and the best ways to address any of these concerns.
Title Search
A real estate attorney will review the title to a property and determine whether there are any encumbrances or other issues that may affect the sale. These may include outstanding liens, public record errors, past bankruptcies, environmental reports, boundary disputes, easements, or heirs who have a claim to the property. By performing a complete review of all documents and legal matters related to a property, a lawyer can uncover any concerns that could affect a property owner either during the transaction or in the future.
Drafting Documents
Before the closing date, a real estate lawyer will prepare all necessary documents, including deeds, financing agreements, and other legal agreements. At the closing, the attorney will fully explain all of these documents to their client, making sure they understand what they are signing and their rights and responsibilities regarding the property.

Real Estate Litigation
If one party to a real estate transaction must back out of the deal, or if the buyer or seller does not meet their contractual requirements, it may be necessary to go to court to address these matters. A real estate lawyer can provide representation during litigation, and they will work to reach a resolution that will protect their client's interests. In some cases, it may be possible to negotiate a settlement, but a lawyer will also be able to present evidence and make arguments to a judge or jury, working to help their client reach a favorable verdict.
Commercial Leases
Landlords who own commercial property and tenants who will be leasing property where they will operate a business will need to ensure that their lease meets their needs and provides them with the necessary protections. A commercial real estate lawyer can make sure a lease addresses issues such as what types of business can be conducted on the property, whether changes or improvements can be made, who is responsible for paying utilities or property taxes, exclusivity rights, right of entry, or termination/renewal of the lease.
Foreclosure Proceedings
In times of economic hardship, a borrower may be unable to make mortgage payments, and the lender may begin foreclosure proceedings. In these cases, a real estate attorney can help homeowners understand their options for defending against foreclosure, including negotiating with a lender to reach an agreement that will allow the borrower to afford to make ongoing mortgage payments. An attorney can also explain whether filing for bankruptcy will allow a person to address outstanding debts and keep their home.
If you are planning to buy, sell, or lease a home or commercial property, it is important to work with an attorney who is experienced in real estate matters. With the right lawyer on your side, you can make sure your rights are protected, and you can save time and money as you address your legal and financial concerns.