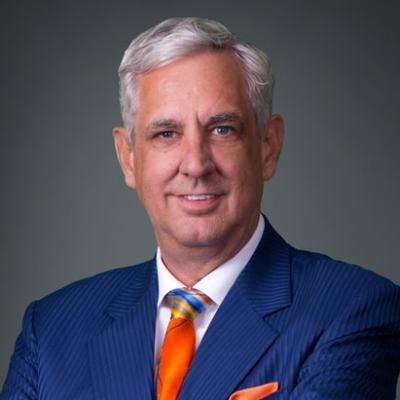 Founding Member
Elite Lawyer Since 2017
About Donald J. Ramsell
Donald Ramsell has over 30 years of legal experience in defending clients against DUI and criminal charges and has authored numerous amicus briefs involving DUI and criminal issues before the Hawaii, North Dakota, and Illinois Supreme Court. Donald co-authored an amicus brief before the United States Supreme Court, as well as the defense brief in the Illinois Supreme Court case of People v. Elliott, involving the issue of whether a rescission of a summary suspension was retroactive.
In 2016, Donald presented Motions and Appellate Brief Writing Workshop, a seminar hosted by the National College for DUI Defense that took place at Harvard Law School. He has also presented many other national seminars through the National College of DUI Defense, including Defending Death in the Desert, held in Tucson, Arizona; Field Sobriety Testing: Cross-examination of the Officer Workshop, held in Las Vegas; National DUI Case Law Update, held in Las Vegas; and "Demonstration of Cross-examination of Breath Test Operators," held at Harvard Law School.
Donald discovered the inaccuracies of blood and urine testing methods in the Illinois crime lab in 2015, which made the cover of The Column, the nationally distributed scientific journal. He also has publications in many other journals, including in Thomson Reuters Publishing Company, DWI Journal: Law & Science, and Inside the Minds: Understanding DUI Scientific Evidence.
He has presented to DUI Attorneys, Judges and prosecutors nationwide through webinars at Thomson-West Publishing, and his cases have been featured in London's Financial Times and mentioned in over 229 newspapers worldwide. Donald has made appearances on ABC's 20/20, The Oprah Winfrey Show, Court TV, and CNN Headline News.
Practice Areas
Education
Criminal Justice, Loyola University, B.S.-1981
Law Degree, DePaul University, J.D.-1984

Bar Associations
Pima County Bar Association
Illinois State Bar Associations
DuPage County Bar Association
Kane County Bar Association

Honors & Awards
Outstanding Author, DuPage Bar Association, 1992-1993
Certified Instructor Field Sobriety Testing, LaPier and Associates, 2001
Board Certification in DUI Defense, National College for DUI Defense, 2005
Gas Chromatography Testing, Axion Analytical Laboratories, 2009
Illinois Super Lawyers - DUI, 2009-2014
Dean's Award, National College for DUI Defense, 2010
AV Preeminent Rating, Martindale Hubbell, 2012
Illinois Super Lawyer - DUI, Thomson Reuters, 2015
Illinois Super Lawyer, Thomson Reuters, 2016
Super Lawyer, Thomson Reuters, 2017

Professional Associations
U.S. Supreme Court Historical Society
National Association of Criminal Defense Lawyers
National College for DUI Defense
American Academy of Forensic Sciences
Illinois Association Criminal Defense Lawyers
DuPage County Criminal Defense Lawyers
American Chemical Association

Leave a Message
Provide some details about your situation, but remember not to include sensitive information. An attorney-client relationship is only formed once an attorney formally agrees to represent you.
NOTE: Fields with a
*
indicate a required field.