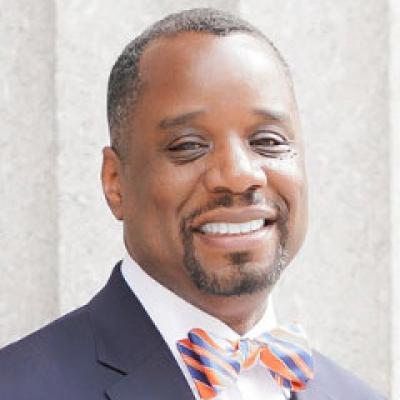 About Gregory Watford
Gregory J. Watford uses his vast law enforcement and litigation experience to advocate for individuals and institutions in the New York City area. Gregory concentrates in employment, DUI, violent crime, criminal defense, and expungement matters.
Attorney Watford received his Bachelor of Science degree from John Jay College of Criminal Justice, then prior to law school, served as a criminal investigator and detective. Upon graduation from the Hofstra University School of Law, he embarked on an esteemed litigation career that has spanned more than a quarter-century. In addition to his work as an attorney, he served as administrative law judge for the NYC Taxi & Limousine Commission.
Gregory utilizes his New York, NY office to reach clients throughout the New York City metropolitan area.
Practice Areas
Education
Hofstra Law School, JD-1993
John Jay College of Criminal Justice, BS-1985

Bar Associations
New York Bar Associations

Professional Associations
National Association of Criminal Defense Lawyers

Offices / Locations
The Law Firm of Gregory J. Watford, Esq., PLLC
260 Madison Avenue, 8th Floor
New York, NY 10016
Phone: 646-580-6675
The Law Firm of Gregory J. Watford, Esq., PLLC
11 West Prospect Avenue, 3rd Floor
Mount Vernon, NY 10550
Phone: 646-580-6675
Leave a Message
Provide some details about your situation, but remember not to include sensitive information. An attorney-client relationship is only formed once an attorney formally agrees to represent you.
NOTE: Fields with a
*
indicate a required field.