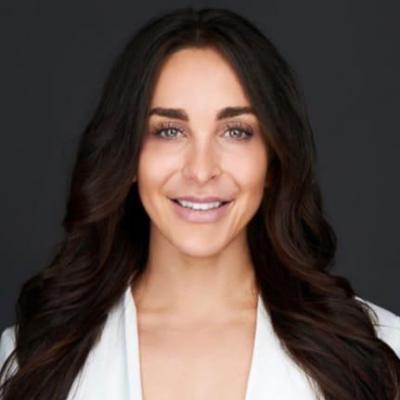 Samantha A. Salvi
Personal Injury Attorney
---
Practice Areas
Animal Bites, Car Accident, Medical Malpractice, Motorcycle Accident, Nursing Home Abuse, Pedestrian Accident, Personal Injury, Premises Liability, Slip and Fall Accidents, Truck Accident, Wrongful Death, Civil Litigation
Main Office
Salvi Law
335 Chancery Lane, Suite 1A
Lake Zurich, IL 60047
Phone: 847-721-2499
Fax: 847-438-6172
About Samantha A. Salvi
In 2012, Samantha embarked on her educational journey by obtaining an associate's degree from Virginia Commonwealth University, where she showcased her talent in Division I volleyball. Subsequently, in 2014, Samantha achieved her Bachelor's Degree from Florida Institute of Technology, majoring in Criminal Justice/Pre-Law.
In August 2018, Samantha Salvi made the significant step of joining her father, Michael J. Salvi, and her uncle, Peter J. Wifler, as an associate attorney at Salvi, Salvi & Wifler, P.C. In this role, Samantha adeptly manages a diverse array of personal injury cases, including but not limited to product liability, premises liability, medical malpractice, and car accidents.
Furthering her legal education, Samantha acquired her Juris Doctor from Loyola University School of Law in May 2018, a feat for which she received a merit scholarship and earned a place on the Dean's List. She also secured an Advocacy Certificate from Loyola, underscoring her proficiency in legal advocacy. Throughout her tenure at Loyola, Samantha dedicated herself to the well-being of children by serving at Loyola's Child Law Clinic. Here, she went on to earn her Illinois Supreme Court Rule 711 License as a Child Rep, enabling her to represent abused and neglected children throughout the Chicago area. During her tenure as a Child Rep, Samantha accumulated invaluable interdisciplinary knowledge and practical skills that empowered her to investigate and advocate for clients who had no voice. She zealously advocated for vulnerable children and families in both litigation and policy realms within the courtroom.
Education
Loyola University School of Law, J.D.-2018
Florida Institute of Technology, B.S.-2014
Virginia Commonwealth University, A.D. Criminal Justice-2012

Bar Associations
Illinois State Bar Associations

Honors & Awards
Lead Counsel, Verified, 2023- Present
Elite Lawyer, 2023- Present
Super Lawyers 2023- Present
Super Lawyers 2022- Present
Super Lawyers, Rising Stars 2024- Present
Super Lawyers, Rising Stars 2023- Present
Super Lawyers, Rising Stars 2022- Present

Professional Associations
Illinois Trial Lawyers Association
Chicago Bar Association
Illinois State Bar Association
Women's Bar Association
Lake County Bar Association