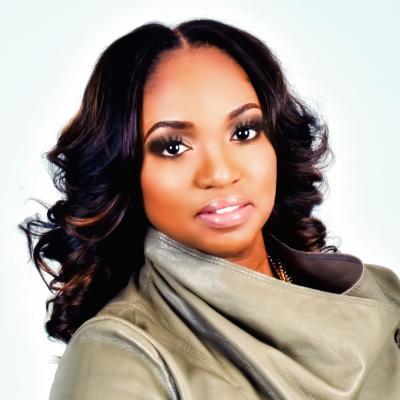 Aja Carr Favors
Chicago Data Privacy, Technology & Mediation Lawyer
---
Practice Areas
Main Office
Privacy & Technology Mediation Services
875 N. Michigan Ave., Suite 3100
Chicago, IL 60611
Phone: 312-767-3900
About Aja Carr Favors
Aja Carr Favors, a licensed attorney specializing in data privacy, security, and technology, holds licenses in Illinois, New York, and Texas. She actively participates as an arbitrator for both the Circuit Court of Cook County and the Financial Industry Regulatory Authority (FINRA). Additionally, Aja has presided over numerous creditors' meetings as a Chapter 7 Bankruptcy Trustee in the Northern District of Illinois.
Her credentials include mediation training and certification from the Harvard Law School Program on Negotiation. Recognized for her expertise, Aja was awarded the Fellow of Information Privacy (FIP) designation by the International Association of Privacy Professionals (IAPP) and holds IAPP designations as a Certified Information Privacy Manager (CIPM) and Certified Information Privacy Professional/Europe (CIPP/E).
With almost seven years of experience as Associate General Counsel for a prominent religious denomination, Aja has successfully managed various data privacy projects, contracts, and agreements. She has also played a pivotal role in HIPAA compliance and OCR reporting for a major health insurance provider, as well as leading responses to national data incidents. Governor Pat Quinn appointed Aja to the Illinois African American Families Commission, and Governor JB Pritzker appointed her to the Illinois Medical Disciplinary Board. Active in her community, Aja is involved in the Northwestern University Alumni Admissions Council, the Bankruptcy Inclusion, Diversity, Equity, and Accessibility Consortium, and holds membership in the assembly of the Illinois State Bar Association.
Education
Northwestern University, Master of Arts, Public Policy and Public Non-Profi-2019
Valparaiso University of Law, Juris Doctor-2013
Garrett-Evangelical Theological Seminary, Master of Arts, Theology and Ethics-2006
University of Illinois at Urbana-Champaign, Bachelor of Arts, History/Pre-Law-2001

Bar Associations
Illinois State Bar Associations
Chicago Bar Association
New York Bar Associations
Texas State Bar

Professional Associations
Black Women Lawyers Association
International Association of Privacy Professionals, Member, 2019
Northwestern University Alumni Admissions Council, 2019
Illinois State Bar Association Assembly Member, 2021-2023
Bankruptcy DEIA Consortium, Chair, 2021-2023
Chicago Bar Association, Judicial Evaluations Committee, 2020-2022
Chicago Police Board, 2023