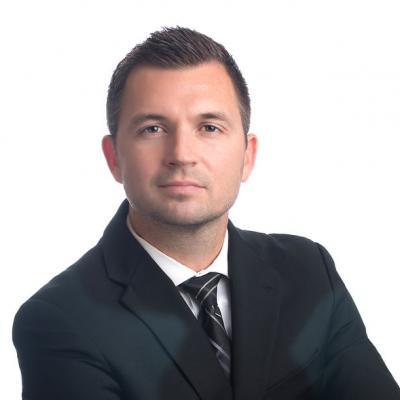 Ryan E. Decker
Flint, MI Family Law Attorney
---
Practice Areas
Divorce & Family Law, Child Custody, Child Support, Divorce & Separation, Spousal Support, Parenting time / Visitation, Family Law
Main Office
Gerkin & Decker, P.C.
5406 Gateway Centre Drive, Suite C
Flint, MI 48507
Phone: 810-244-2326
About Ryan E. Decker
Ryan E. Decker, co-founding partner of Gerkin & Decker, P.C., is a distinguished alumnus from Western Michigan University and Thomas M. Cooley Law School where he earned his Juris Doctorate degree with honors. Before setting up Gerkin & Decker, Mr. Decker worked for an esteemed law firm that specialized in domestic litigation cases, especially those related to family law issues such as divorce proceedings, custody battles, parental rights and responsibilities debates as well as support arrangements delineation matters; all the while maintaining his passion for family law even after venturing out on his own path.
Mr. Decker is a voracious learner of the law, continuously providing his clients with current legal strategies to attain their desired results. His practice encompasses estate planning, civil litigation, debt collection and personal injury laws - all done with precision and care for each customer's individual case. When he isn't in court or working on new cases, Mr. Decker lives happily in Livingston County with his wife who serves as a special education instructor at Howell public school system along with their three children.
To schedule your initial consultation with the Flint, MI Family Law Attorney, visit online or call 810-244-2326.
Education
Thomas M. Cooley Law School, J.D.-2009
Western Michigan University, Cum Laude, B.A.-2006

Bar Associations
Michigan Bar Associations

Professional Associations
State Bar of Michigan
State Bar of Michigan Family Law Section
Livingston County Bar Association
Howell Area Chamber of Commerce
Greater Brighton Area Chamber of Commerce
Livingston Interdisciplinary Professional Association (L.I.P.A.)