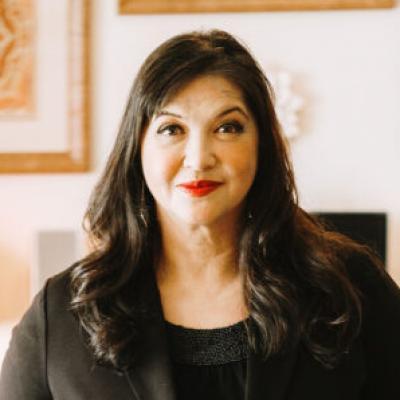 About Cheryl Deptowicz-Diaz
Cheryl Deptowicz-Diaz embodies a rich tapestry of immigrant experiences and cultural heritage. Born to Filipino parents, she became an immigrant herself when she arrived in Southern California at the age of 8 in 1982. Her life interweaves Filipino and Mexican heritage as she is married to a Mexican immigrant and is the proud mother of a son of Mexican-Filipino descent.
Growing up in Los Angeles, Cheryl attended Virgil Junior High and later graduated from Belmont High School in 1991. Throughout her academic journey, she amassed accolades, actively participated in various leadership roles within school clubs, and captained both the varsity volleyball and varsity swim teams. Her dedication led her to the University of California at Santa Barbara (UCSB), where she majored in Asian American Studies. Despite working full-time during her studies, Cheryl still managed to engage in a study abroad program in Argentina and Chile, all the while contributing actively to campus activities.
Her commitment and academic excellence were recognized when she graduated from UCSB in 1996 with a Bachelor of Arts in Asian American Studies, receiving multiple prestigious awards such as the NAACP Excellence Award, Distinguished Service Award, and the Asian American Studies Highest GPA Award. Post-graduation, Cheryl initially worked as a secretary but faced numerous personal challenges that propelled her toward applying to law school.
Enrolling in the evening program at Southwestern University School of Law, Cheryl juggled her studies while working various roles during the day, ranging from a secretary to an accounting clerk and even an elementary school teacher's aide. Her law school achievements include being honored with the Writing Achievement Award for the Moot Court Honors Program and serving as an extern clerk for both the Los Angeles County Public Defender's Office and the Alliance for Children's Rights. She earned her Juris Doctor from Southwestern in 2006.
Education
Southwestern University School of Law, J.D.-2006
UCSB, B.A.-1996

Bar Associations
State Bar of California