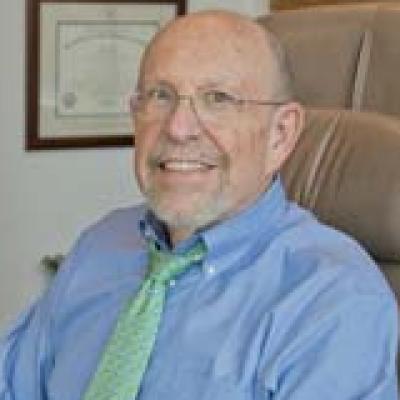 Steven Kazan
Oakland Asbestos Litigation Attorney
---
Practice Areas
Asbestos-Mesothelioma, Litigation
Main Office
Kazan McClain Satterley & Greenwood, A Professional Law Corporation
55 Harrison St., Suite 400
Oakland, CA 94607
Phone: 888-887-1238
About Steven Kazan
Steven Kazan, the Founding, Senior, and Managing Principal, has been a prominent figure in asbestos litigation for more than four decades. In 1974, he initiated his advocacy for asbestos victims by filing his inaugural case, subsequently representing numerous injured workers and their families in legal proceedings. His primary focus has been championing the rights of workers afflicted with mesothelioma in third-party asbestos lawsuits against manufacturers, contractors, distributors, and premises owners. Additionally, Mr. Kazan has provided legal representation for individuals suffering from asbestos lung cancer and debilitating asbestosis.
His expertise has been recognized by the U.S. Trustee, leading to appointments by the U.S. Bankruptcy Court to participate as a member or counsel for victim members in various asbestos bankruptcy reorganizations. Notable cases include Amatex, Carey Canada, Celotex, H.K. Porter, Babcock & Wilcox, Armstrong World Industries (AWI), W.R. Grace, North American Refractories Company (NARCO), Federal-Mogul, Kaiser Aluminum, Global Technologies (GIT), ACandS, ARTRA, Owens Corning/Fibreboard, Plibrico, T&N, U.S. Gypsum, Combustion Engineering, the Muralo Company, Congoleum, Flintkote Company, Special Electric, ABB Lummus Global, T H Agriculture & Nutrition (THAN), Leslie Controls, Garlock, General Motors, the Budd Company, D-II, Energy Future Holdings (EECI/Ebasco), Pittsburgh Corning Trust (PCC), Bestwall (formerly Georgia Pacific), and Thomas Dee Engineering. For Bestwall and Thomas Dee Engineering, Mr. Kazan serves as the Asbestos Creditors' Committee (ACC) Chair, and for Garlock, he holds the position of co-chair of the ACC.
To schedule your initial consultation with the Oakland Asbestos Litigation Attorney, visit online or call 888-887-1238.
Education
Harvard University, LL.B.-1966
Brandeis University, A.B.-1963

Bar Associations
State Bar of California
New York Bar Associations

Honors & Awards
The National Trial Lawyers, Top 100 Trial Lawyers- Present
Super Lawyers, Super Lawyer, 2007-2022

Professional Associations
Alameda-Contra Costa Trial Lawyers Association
Federal Bar Association
New York State Bar Association
California State Bar Association
Trial Lawyers for Public Justice
AFL-CIO Lawyers Coordinating Committee
New York State Trial Lawyers Association
American Association of Justice
Great Britain Association of Personal Injury Lawyers (APIL)
California Consumers Attorneys of California (Board of Governors 1980-1995, Vice-President 1990)