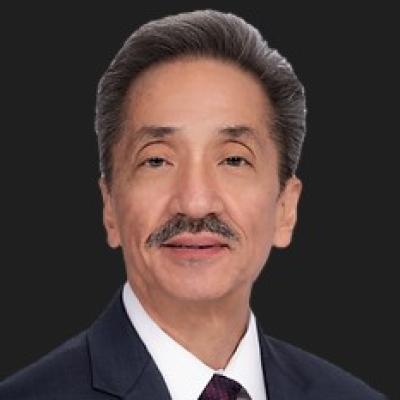 Robert D. Kawamura
Hawaii Personal Injury Lawyer
---
Practice Areas
Accidents & Injuries, Birth Injury, Brain Injury, Car Accident, Class Actions Plaintiff, Construction Accident, Product Liability, Medical Malpractice, Motorcycle Accident, Pedestrian Accident, Personal Injury, Premises Liability, Rollover Accident, Sexual Abuse, Sexual Assault, Slip and Fall Accidents, Truck Accident, Wrongful Death
Main Office
Kawamura Law Office, LLLC
350 Ward Avenue, Suite 106
Honolulu, HI 96814
Phone: 808-225-4200
About Robert D. Kawamura
We are a well-established legal firm in Hawaii, specializing in personal injury, collections, and business litigation. With over 35 years of legal experience, Mr. Kawamura is a highly regarded attorney in Hawaii. He was also featured as the "Ask the Expert Attorney" on NBC Hawaii News 8. Mr. Kawamura has a strong track record of successfully representing clients in both jury and judge trials, securing multi-million dollar settlements, and handling cases across all the Hawaiian islands. Born and raised in Lahaina, Maui, Hawaii, Mr. Kawamura has deep roots in the community, with his family spanning four generations in Lahaina. He takes pride in his alma mater, Lahainaluna High School, and earned his Juris Doctorate from Whittier College School of Law in Los Angeles in 1986.
Our firm has a proven record of representing hundreds of clients in Hawaii for injury and wrongful death claims, as well as effectively recovering outstanding debts for individuals and businesses. While a substantial portion of our clients are Hawaii residents, we have also represented numerous individuals from various parts of the United States and around the globe.
We work on a contingency fee basis, meaning our clients only pay if we secure a recovery for them. We handle a wide range of cases, including personal injury claims for issues like wage loss, medical expenses, pain and suffering, property damage, and wrongful death. Our practice encompasses individual cases and class actions, and all initial consultations are provided free of charge. Our expertise extends to representing victims of motor vehicle accidents, airplane and helicopter crashes, ocean recreation accidents, bus accidents, bicycle accidents, motorcycle accidents, medical malpractice, unsafe premises, defective products, falling merchandise, and assault and battery. Additionally, we excel in the collection of both personal and commercial debts.
Education
Whittier Law School, Juris Doctorate-1986

Bar Associations
Hawaii Bar Associations

Honors & Awards
Distinguished - Peer Rated for High Professional Achievement-2017
American Institute of Personal Injury Attorneys - 10 Best Attorneys, Hawaii-2017
Martindale-Hubbell - Top Rated Lawyer in Litigation- Present