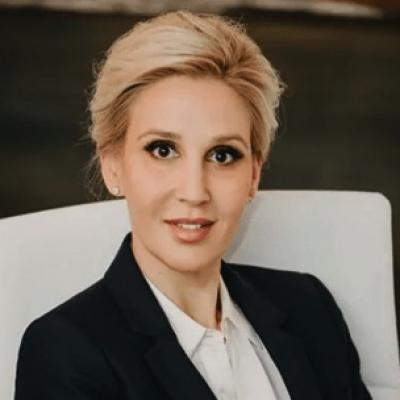 About Jelena Tiemann
Jelena Tiemann hails from Serbia but embarked on a new life in America at the age of 17. Her professional journey began as a prosecutor in El Dorado County, but she later shifted her focus to exclusively serving as a plaintiff's attorney in personal injury cases. In 2013, she achieved remarkable results, securing a $1.8 million settlement in a wrongful death case, a $1 million settlement in a fractured hip case, an $800,000 settlement in a back injury case, and numerous maximum insurance policy limit settlements on behalf of injured clients. Jelena has been dedicated to assisting clients in a wide range of accident and injury cases, which encompass wrongful death, automobile collisions, slip and falls, and product liability matters.
While her primary focus is personal injury law, she readily assists with any legal inquiries her clients may have. Leveraging her extensive network in the greater Sacramento area, she connects clients with specialized attorneys when needed. In Sacramento's legal community, Jelena is celebrated for her warm and personalized approach to client interactions. Her commitment to her clients goes beyond the legal realm, as she diligently pursues their claims, allowing them to prioritize their healing and recovery.
Upon becoming her client's attorney, Jelena takes on the full management of their case, alleviating all the associated stress. Her legal expertise has benefited clients across Northern California, encompassing the greater Sacramento area, El Dorado County, Yolo County, San Joaquin County, Placer County, and San Francisco County. In addition to her legal work, Jelena actively participates in numerous charitable organizations, including Casa Sacramento, Casa of El Dorado, Hands for Hope, and Big Brother Big Sister.