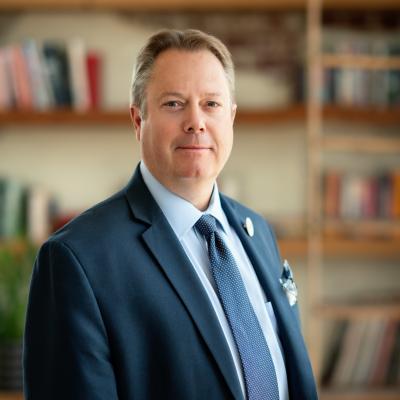 Reed Marcy
Employment Law Attorney in Oakland
---
Practice Areas
Main Office
Aiman-Smith & Marcy
7677 Oakport Street, Suite 1150
Oakland, CA 94621
Phone: 510-817-2711
About Reed Marcy
In 1994, I decided to attend law school at UC Hastings in San Francisco. This turned out to be the right decision. My first-year legal writing instructor was Randall Aiman-Smith. We hit it off immediately and we have been working together for the causes we believe in ever since.
I started working for Randall on a whistleblower retaliation case against the City and County of San Francisco. It turned out that case would last fifteen years. Our first class action case was filed in 1998; it is still ongoing today. That is a measure of our commitment.
I worked with Randall during my law school years, and upon graduation, became a full-time associate and later partner at McPhee & Aiman-Smith. We spent a lot of time thinking about our role in the legal work-place, what it meant to be an advocate, how the system worked to favor the interests of the powerful, how we might redefine our roles in order to more forcefully advocate for our clients.
Randall and I, along with Hallie Von Rock, formed Aiman-Smith & Marcy in 2006. Our shared vision for the firm has always been to provide the highest-caliber legal services possible by maintaining intellectual honesty, refusing to cut corners, and always putting the client's interest first. This yields, we believe, the highest-quality written and oral advocacy possible. We want our clients to feel that they have the smartest, hardest-working, and most honest lawyers they could find. We maintain an unusually small case load so that we can focus intently on each client's case and avoid stretching ourselves thin. We typically spend thousands of hours on a given case, and are always prepared to take each case through trial and appeal.
Over the years, my practice has come to focus primarily on two broad areas: individual workplace discrimination and wrongful termination – including sex discrimination, sex harassment, race discrimination, and retaliation – and class actions for unpaid wages – including failure to pay overtime, misclassific
Education
University of California, Berkeley, M.A.-1985
University of California, Hastings College of Law, J.D.-1997